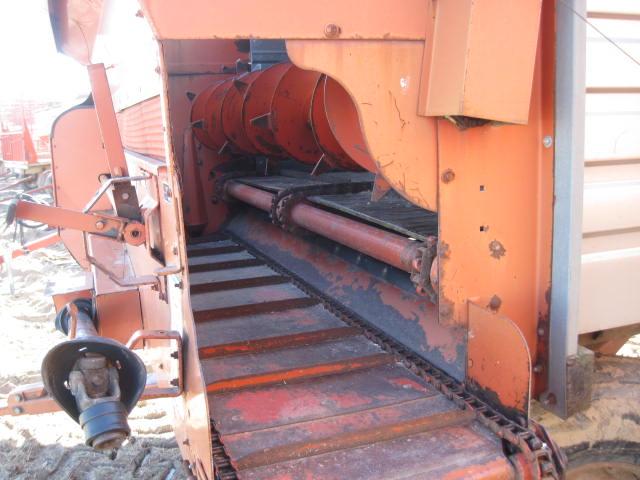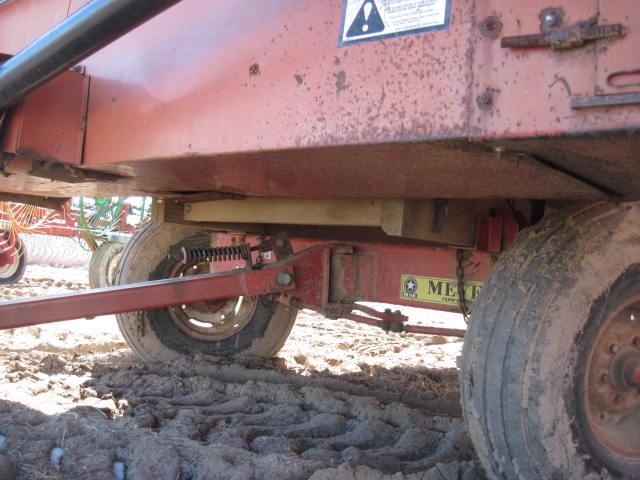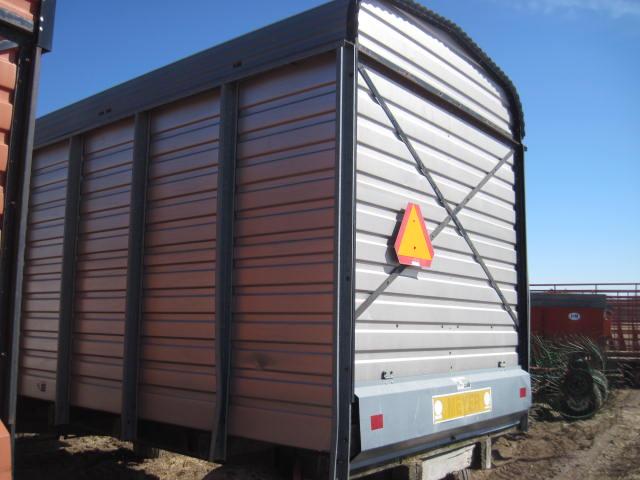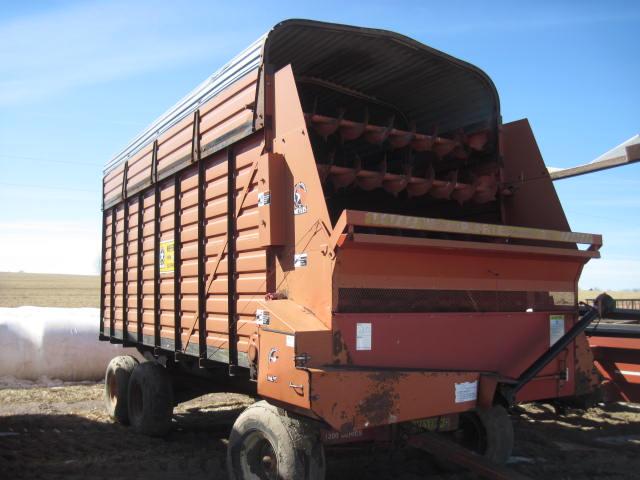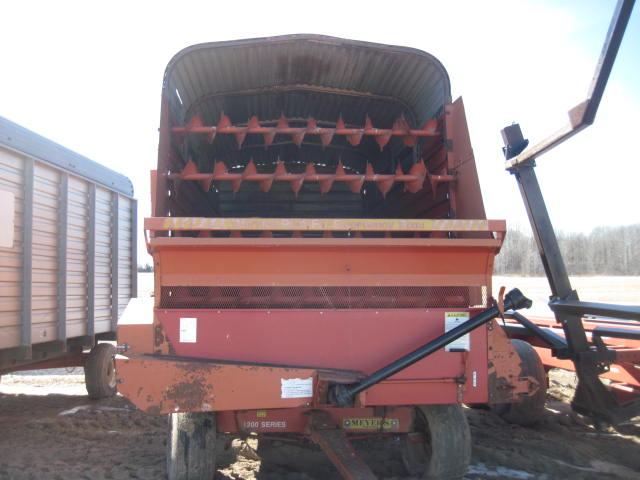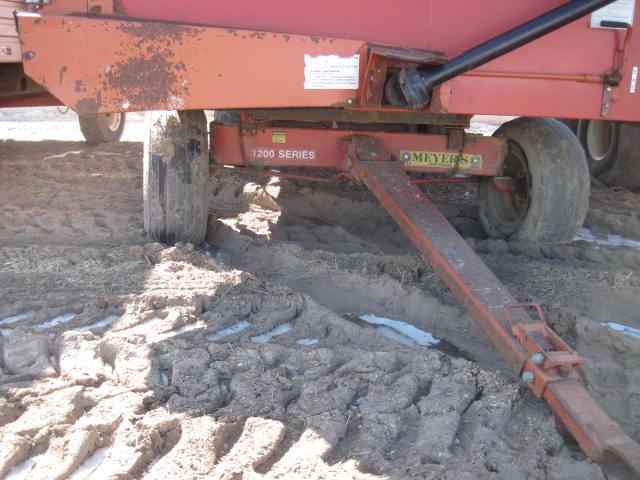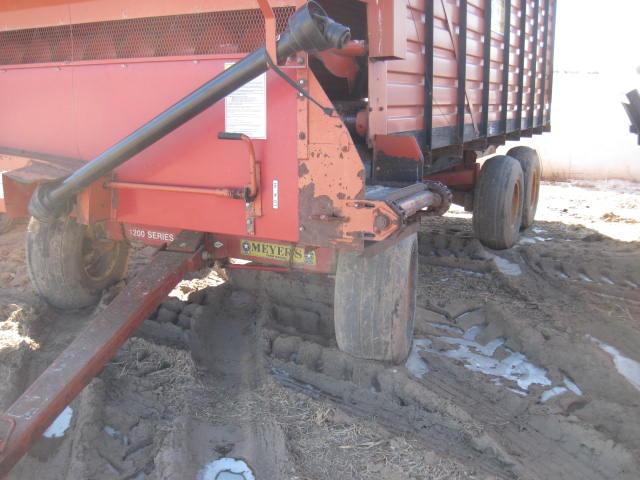 Located from the Hwy 80 & CTH A intersection on the North end of Pittsville, WI: 1/4 mile North on CTH A to farm
Wednesday, April 15, 2020 - 10:30 am
BJ's Barbeque
Tractor
JD 4240 2WD diesel tractor w/CAH, quad range trans. & 680 hrs. on overhaul,
Combine & Grain Handling
JD 9760 STS Bullet Rotar FWD diesel combine w/3,748 motor hrs. & 2,256 separator hrs. (2006 #717217), JD 630F 30' hydraflex grain head, JD 608C Stalkmaster 8 row poly cone corn head (#82808Z264), 2003 Freightliner FL80 diesel truck, Jet 20' bottom dump grain trailer w/tarp (2016 mod. exc. cond.); 1972 Ford 880 gas truck w/18' alum. grain box w/tarp & hoist (only 70,000 mi.); Unverferth HT30 head wg., E-Z Trail 680 head wg., Brent 420 side discharge grain cart, Automatic 1800 1000 R.P.M. roller miller w/hyd. aug., GT portable LP gas grain dryer
Planting & Tillage
JD 1770 Max Emerger XP 12 row corn planter w/liquid fert. & Yetter conservation attach., JD 714 9 shank disc-chisel, JD 235 20' center fold black gang wheel disk, JD 220 20' center fold wheel disk, JD 2600 5x18 toggle trip semi-mount plow, JD 2700 5 btm. vari-width SAR semi-mount plow, 24' spring tooth cart drag, 10 row 3 pt. liquid nitrogen applicator w/hitch mnt. 500 gal. tank wg., Noble 8 row hyd. fold cultivator,
Hay & Forage:
JD 3970 forage chopper w/hay head, JD 686 6 row Kemper corn head, JD 640 B 13' hay head (both heads off a JD self propelled chopper); H&S #M12 hay merger, H&S 7+4 HD 18' steel front & rear unload chopper box w/H&S 16 tn. gear, H&S HD 7+4 18' steel front & rear unload chopper box w/H&S 12 tn. tandem gear, H&S HD 7+4 18' steel rear unload chopper box w/H&S 15 tn. gear; Badger BN2060 forage blower, H&S 14 wheel Bi-fold hay rake, NH 315 hay baler w/thrower, (2) H&S steel bale throw racks w/gears, Meyers steel bale throw rack w/gear, Brady hay crimper, Little Giant 40' hay & grain elevator
General Farm
Degelman 12' 46/57 front mount push blade (like new), Hardi 1000 gal. field sprayer w/80' booms & foam markers, Husky 3000 gal. liquid manure spreader, Meyers 5570 tandem manure spreader w/vertical rear discharge, (3) Killbros 400 bu. gravity boxes w/H&S 15 tn. gear, Patz 32' manure pump agitator, Fleet Farm gravity box w/gear, 1000 gal. liquid fert. tank w/running gear & additional 200 gal. pop up tank, N-Tech 24' manure prop, Generac 25,000 kw generator w/trailer, 8' front mount blade, Badger 3 pt. 7' snowblower, 8 tn. running gear, 3 pt. post hole digger, Mayrath 10' hopper dump auger,
Special & Misc. Items
Mueller 1,000 gal. bulk tank w/comp. & auto wash (#12212), DeLaval 62 cow pipeline w/2" S.S. milk & vac lines, DeLaval V-P78 vac pump w/motor, 6 DeLaval Harmony milk claws, DeLaval DE-57 plate cooler; Patz cw barn cleaner w/approx. 200' of 18" chain &chute, Patz cw barn cleaner w/approx. 130' of 18" chain & chute, Patz manure pump w/motor (in barn); Patz silo unloader parts; Schuld bulk feed bin (approx. 8 tn.), set of 18.4x38 clamp duals; Port-A-Cool 5' portable mister fan, Patz 21'x12" belt conveyor, several plastic water totes, old saw rig, 4 basket fans, Uebler 810 power feed cart w/gas motor; Uebler 810 power feed cart w/gas motor (parts), 2 large tunnel ventilation fans; lg. pile of chopped straw, approx. 100 small square bales of hay
Consigned Machinery
The following items are being sold for Dan & Joe Ortner (715)-884-2481: Bobcat S650 diesel skid steer w/cab, 2 sp., external hyd. & Bobtach hyd. bucket hookup (only 831 hrs., exc. cond.); IH 574 gas utility tractor w/all hyd. quick attach loader (recently refurbished, exc. cond.); JD 5400 2WD diesel self propelled chopper w/3 row narrow corn & hay head (40 knife duradrum – 3,900 hrs.); Knight 8118 tandem axle 540 pto V-style manure spreader;
The following items are being consigned by Stan Pelot 715-884-1300: JD 8430 4x4 articulating diesel tractor w/cab, 3 pt., pto, 2 hyd. & 18.4x38 duals all around (shows 1900 hrs.); 2001 Ford Sterling quad axle 6000 gal. vac. manure tank w/Cummins diesel motor & 9 sp. trans., 2003 Kenworth 5,500 gal. vac. truck w/cat 550 h.p. diesel motor & Allison trans. (tank is 4 yrs. old); AC D-17 gas tractor w/wide front, Vermeer 605E twine tie round baler, JRB 18' 3 pt. or loader mnt. snow blade
The following items are being consigned by Raymond Weinfurter (715)-884-6498: ValMetal 5600 bale chopper (very good cond.); H&S 20' chopper box; H&S 18' chopper box w/dual auger; NH 900 chopper w/hay & 2 row corn head; Case IH 600 blower; Knight 2450 reel auggie TMR wg.; JD 8350 12' grain drill; JD 235 20' centerfold disc; Case 1300 28' field cultivator; 2 running gears; 7 Fenceline feeder panels

Pete Petersen Estate
715-305-2300
CHRISTENSEN SALES CORP., ABBOTSFORD, WI 54405
SALES MANAGER PH 715-223-6345
REGISTERED WISCONSIN AUCTION CO. NO. 33
Auctioneers: Tim Schindler, Curtiss, WI – Auctioneer (715) 223-4014 Registered Wisconsin Auctioneer #191
All purchases must be settled for on sale day, cash or check. If credit is desired, contact Christensen Sales Corp. prior to sale day.