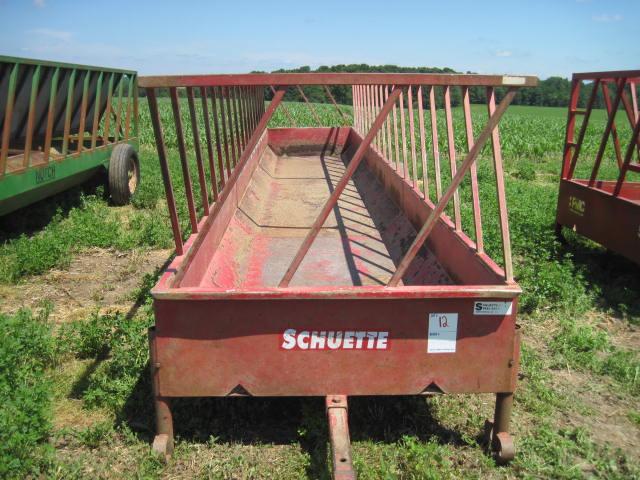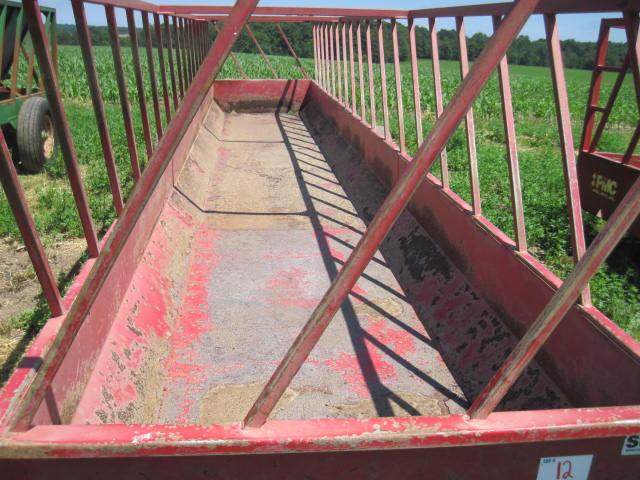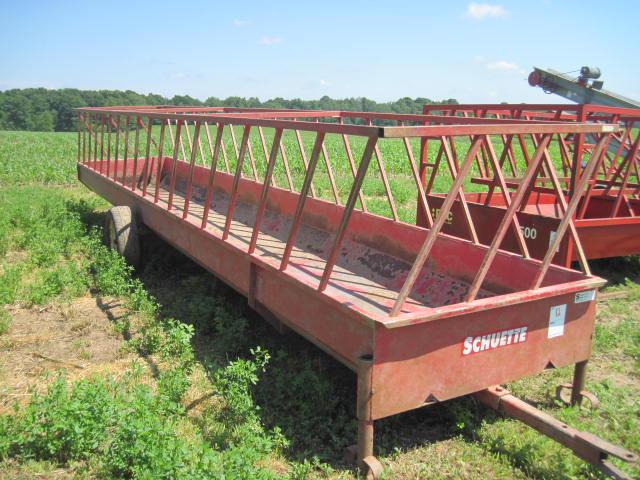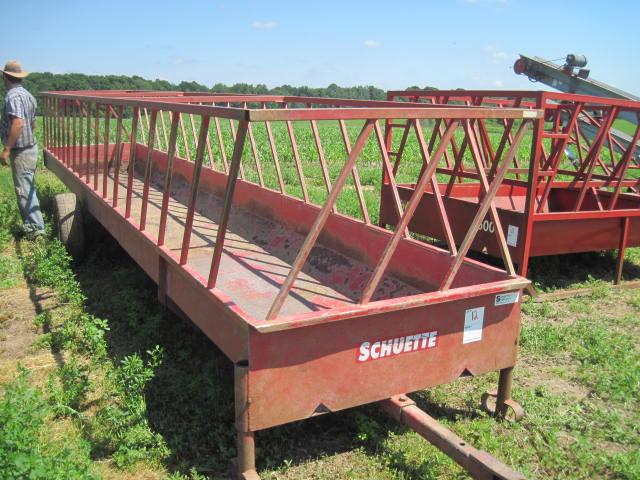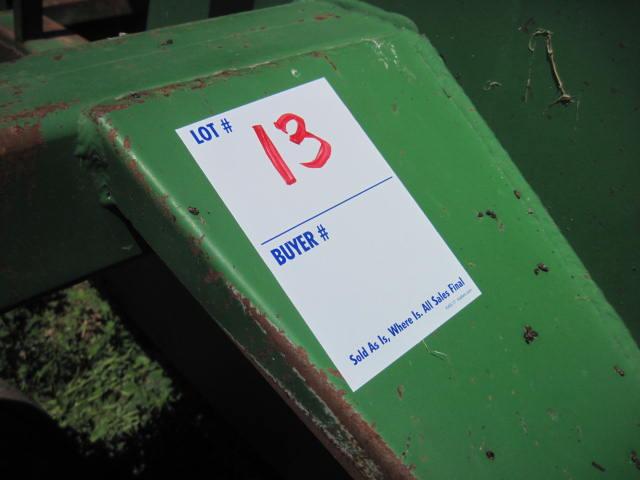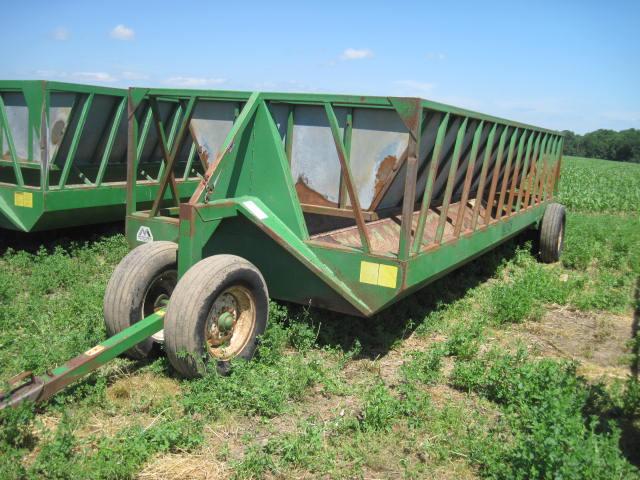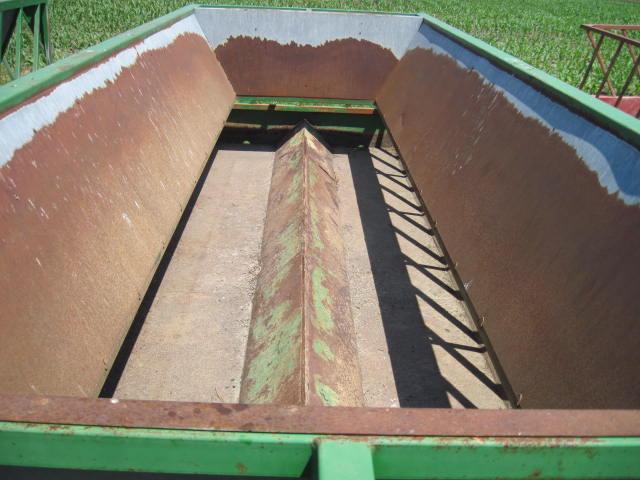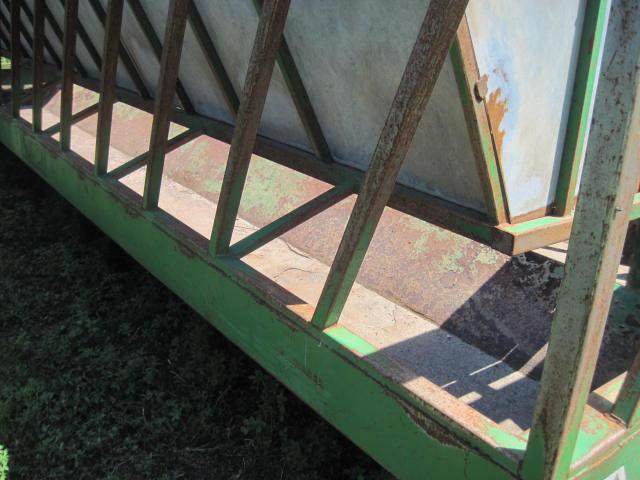 Located from the Hwy 10, Hwy 13 & CTH A Overpass on the South end of Marshfield, WI: 4 miles South on CTH A to farm.
Thursday, June 25, 2020 - 10:00 AM
BJ's Barbeque
Tractors
Deutz DX 160 FWD diesel tractor w/cab; AC 7045 diesel tractor w/cab; AC 200 open station diesel tractor w/new 18.4x38 rears; AC One-Ninety Series III diesel tractor w/cab, AC all hyd. loader & newer 18.4x38 rears; Farmall 706 gas tractor w/wide front (complete overhaul, new 18.4x34 rears (exc. cond.); MM Jet Star 3 gas tractor w/wide front (complete motor overhaul); JD B gas tractor w/narrow front; MM U302 tractor w/wide front (needs pto & other work); Case SC gas tractor w/narrow front; AC WD gas tractor w/narrow front & trip bucket loader; AC WC gas tractor w/narrow front (needs motor work), Oliver 66 gas tractor w/narrow front (not running)
Special Items:
JD 7720 Titan II FWD combine w/3,950 hrs.; JD 444 4 row corn head; JD 15' grain head; Uebler 810 power feed cart w/Honda gas motor (like new); 1992 GMC 1500 SLE ext. cab 4x4 pickup truck
Hay & Forage
NH BR740A silage special round baler w/Xtra sweep & bale slice (very good cond.); JD 336 hay baler w/thrower; Knight 17-7 17' steel open top chopper box w/Knoweles gear, H&S 7+4 16' chopper box w/Gehl 12 tn. tandem wg. (newer front & roof); Kewanee 40' hay & grain elevator; Case IH 600 blower; older Badger blower; H&S steel bale throw rack w/gear
Planting & Tillage
Brillion 10' S.S. seeder; IH #10 10' S.D. grain drill w/front grass seed boxes; Lilliston 4 row cultivator; Koehn 4 row cultivator; White 6100 4 row 36" corn planter, Kewanee 22' hyd. wing fold disk, Brady 20' manual fold wing drag, AC 5x16 toggle trip semi-mount plow; JD 13' wheel disk,
General Farm
: Knight 8014 Pro-Twin V style side discharge manure spreader, J&M gravity box w/J&M 14' hyd. fert. auger & Knoweles gear; Brady 1440 13' stalk chopper; (2) 20' feeder wgs. (both need work); Multi 160 bu. gravity box w/gear; 3 pt. post hole digger,
Misc
24'x13" feed conveyor, Gilmore Tatge grain cleaner, Perkel 40'x10" manure auger (taken out, needs some repair), 3 pt. pallet forks, Loyal 7 bu. poly feed cart, set of 20.8x38 clamp duals, 2 Gehl choppers for parts, cement mixer, misc. fence posts, JD 17 h.p. riding lawn mower, Murray 22 h.p. riding lawn mower, 500 gal. fuel barrel w/elec. pump, (2) 300 gal. fuel barrels w/stands, scrap iron, scalding kettle, 12 Deutz suitcase weights, Loyal 7 bu. poly feed cart, good asst. of power tools, good asst. of hand tools (pipe wrenches, wrenches, sockets, etc.), bench grinder w/stand, Guardian counter top drill press, nut & bolt inventory, good asst. of misc. hardware & parts, misc. tires, Amana & Frigidaire upright freezers,
Barn Items/Consigned Machinery
3 VanDale s.d. silo unloaders (16, 18 & 20'), Patz barn cleaner w/approx. 100' of 16" c.w. chain & head, Loyal 65'x 18" wooden feed conveyor, Loyal 16' x 11" silage conveyor, Loyal 45' x 18" wood feed conveyor, Imperial 6 tn. metal bulk feed bin w/auger (like new),
Consigned Machinery: The following items are being sold for a neighbor. For more information call John at 715-305-0711. H&S 20' feeder wg.; Knight V style manure spreader, tandem axle cattle trailer
Albert Becker
715-305-2372
CHRISTENSEN SALES CORP., ABBOTSFORD, WI 54405
SALES MANAGER PH 715-223-6345
REGISTERED WISCONSIN AUCTION CO. NO. 33
Auctioneers: Christensen Sales Corp., Abbotsford, WI – Clerk & Sales Managers (715) 223-6345 Registered Wisconsin Auction Co. #33 website: www.christensensales.com email: info@christensensales.com Tim Schindler, Curtiss, WI – Auctioneer (715) 223-4014 Registered Wisconsin Auctioneer #191
All purchases must be settled for on sale day, cash or check. If credit is desired, contact Christensen Sales Corp. prior to sale day.