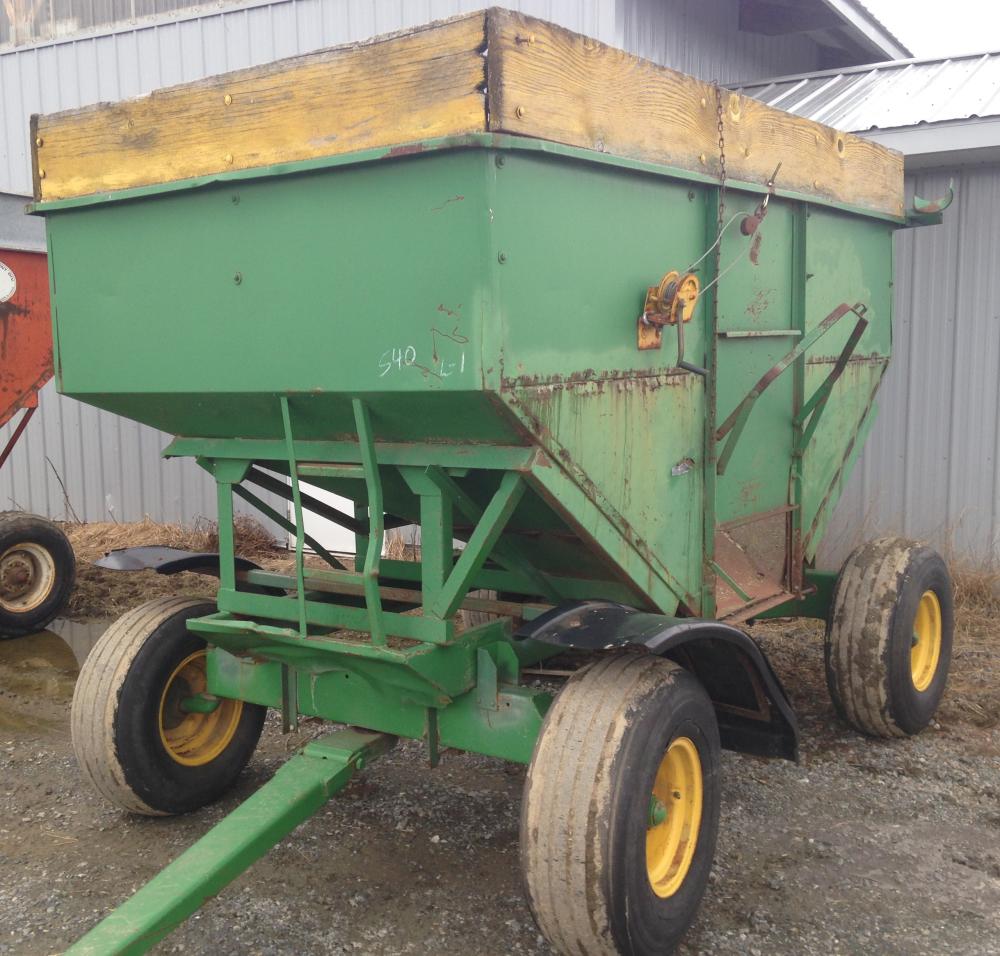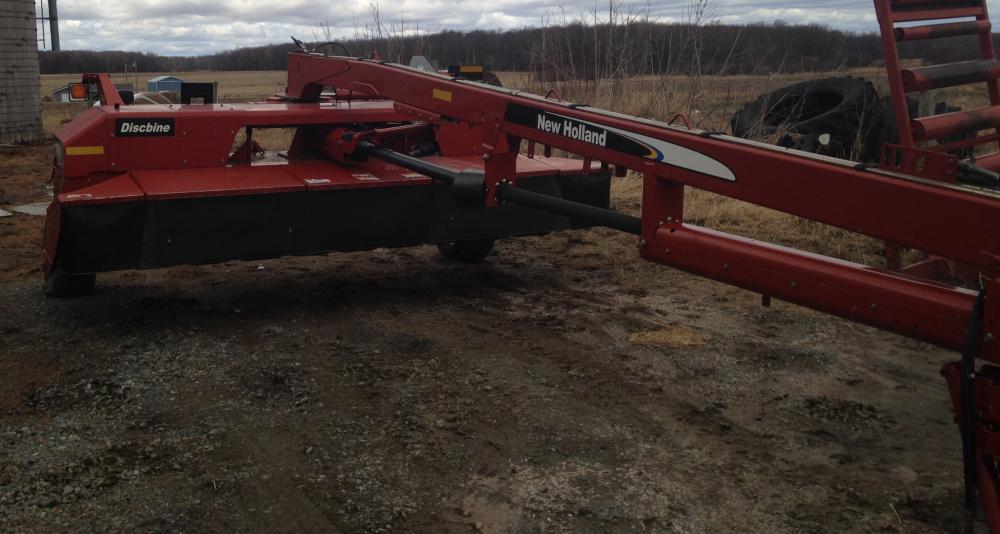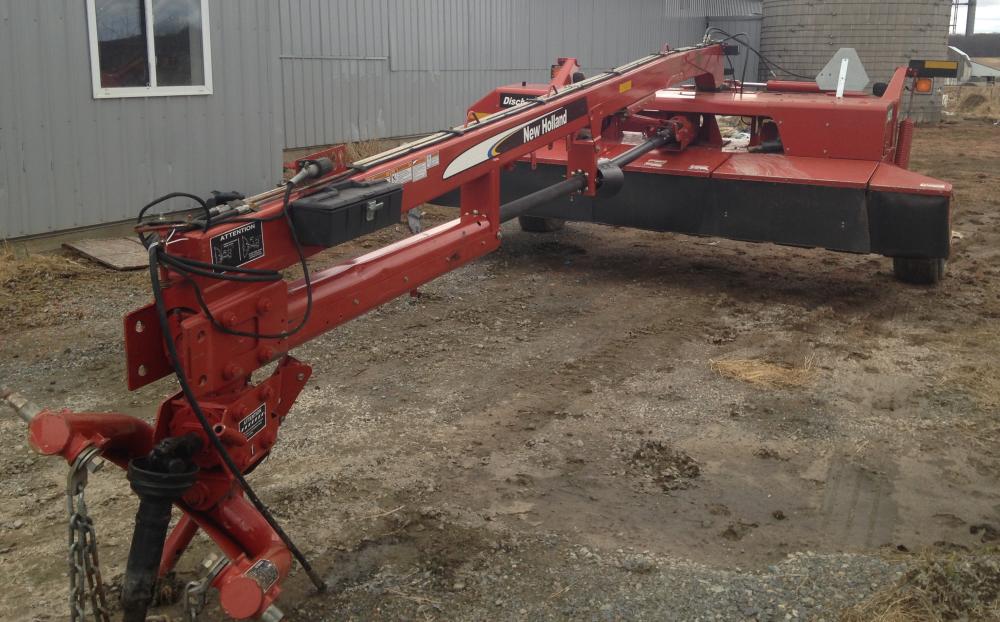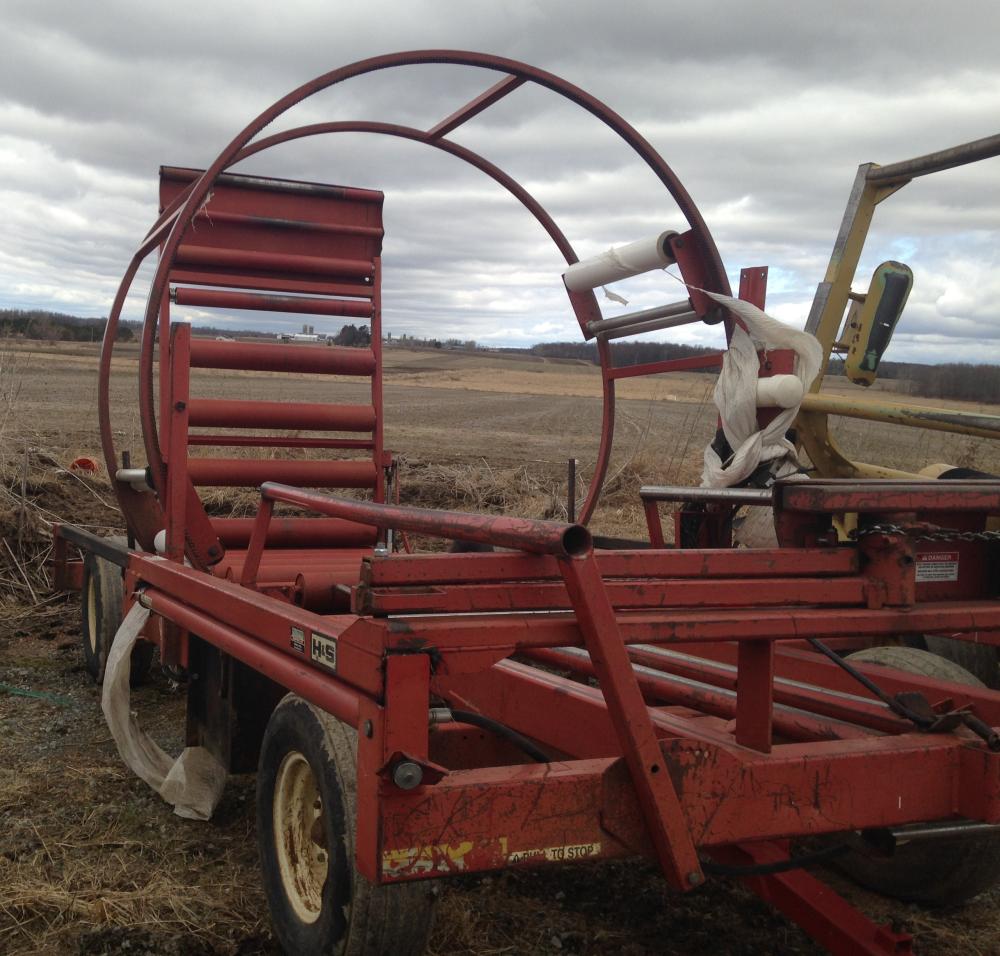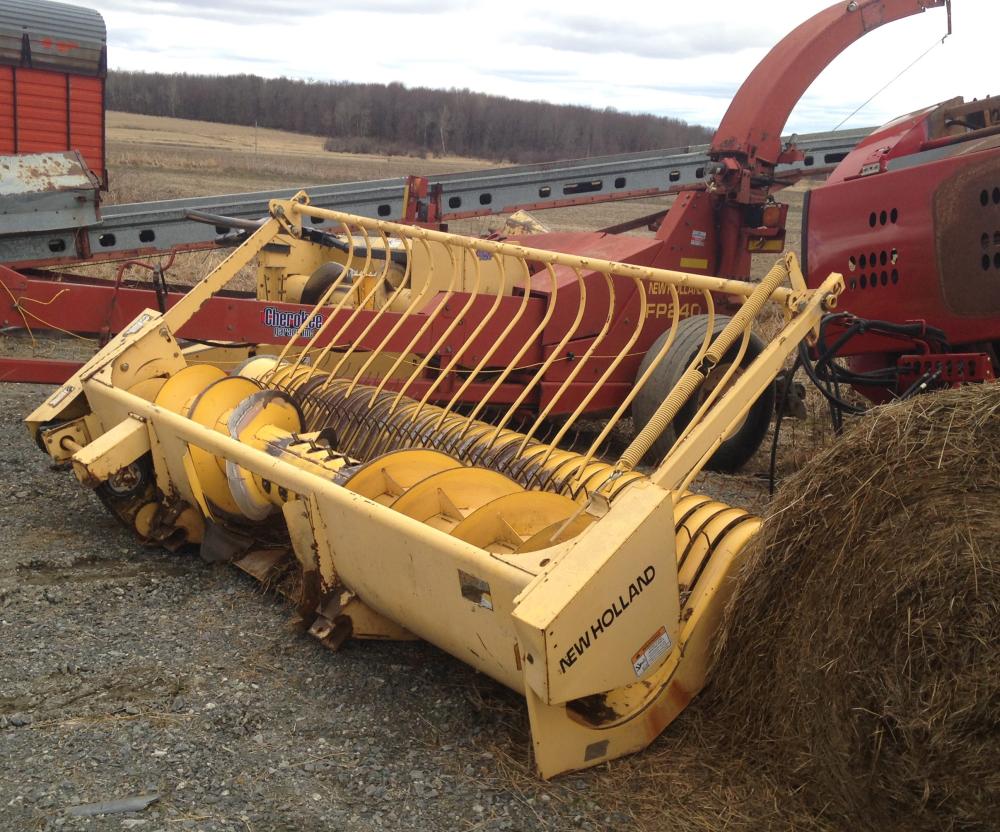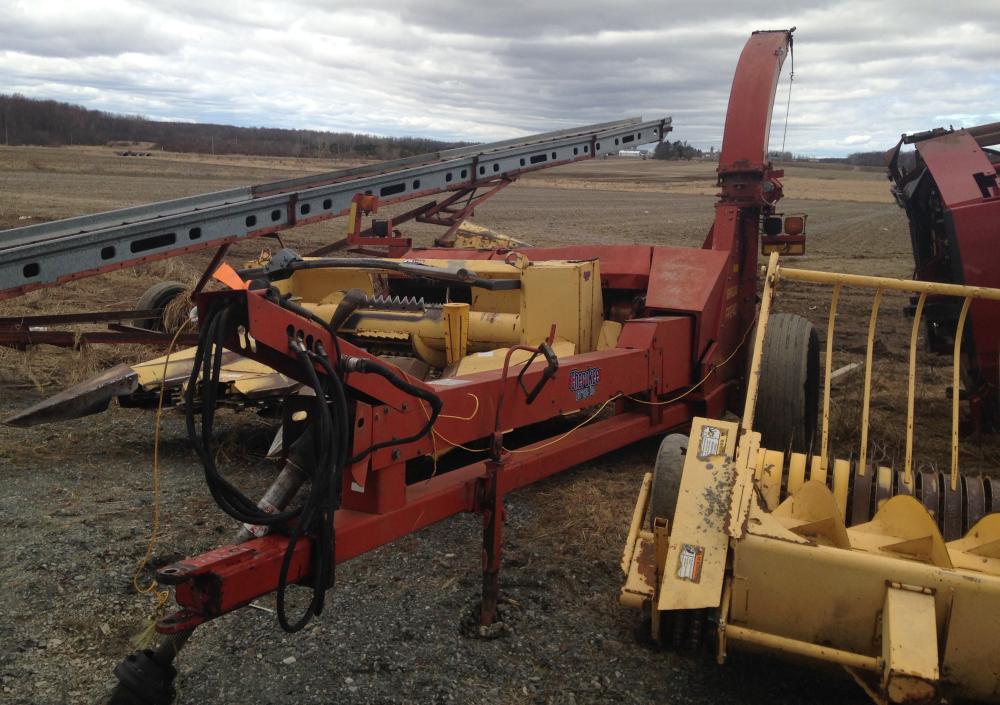 N6890 Cardinal Ave., Loyal, WI
Located from Loyal, WI: 4 mi. South on CTH K to Heintown Rd., then 1 1/2 mi. West on Heintown Rd. to farm.
Tuesday, March 17, 2020 - 10:30 am
BJ's Barbeque
Tractors
JD 8400 FWD diesel tractor w/CAH, powershift trans., active seat, & newer rubber (13,000 hrs. w/2 yrs. on complete engine overhaul – R012823); set of R46 10 hole duals; 14 front weights; JD 7520 FWD diesel tractor w/CAH, IVT trans. & 9,909 hrs. (D047182); JD 2950 2WD diesel tractor w/canopy & 6,807 hrs.; JD B gas tractor w/narrow front;
Hay & Forage
Case IH 8575 silage special lg. square hay baler w/applicator (18,000 bales); Hesston 4760 tandem axle lg. square baler w/applicator, approx. 39,000 bales & newer style monitor (several updates); Hesston HO 1000 R.P.M. high capacity blower; Dion 1460 540 pto high capacity blower; Meyer 4120 hyd. rear unload chopper box w/load ext. & 24 ton trailer; Meyers 4218 steel chopper box w/hyd. front & rear unload, box ext. & 24 tn. trailer (trailer was new in 2018); Meyers 4218 steel chopper box w/front & rear unload, box ext. & Meyers 18 tn. gear; (2) 18' Meyers chopper box roofs; Krone KW0015 hyd. fold 4 pod hay tedder, 9x20 steel bale throw rack w/Kory 8 tn. gear; Vermeer 14 wheel Bi-fold rake (WRX12); OMC 36" hay & grain elevator; 8'x25' flat hay rack w/Meyers 18 ton tandem gear, strapping & 16.5x16 tires
Planting & Tillage
Sunflower 4211 13 shank 16' disc chisel; JD 980 22' hyd. wing fold field cultivator w/true depth shanks, depth control, rear harrow & rolling basket; JD 7000 6 row corn planter w/dry fert., pop up tank w/ pump, seed firmers & precision meters; Brillion 15' cultimulcher; Brillion 20' spring tooth field drag;
Special Items
JD 9500 FWD diesel combine w/5,000 engine hrs., 3,786 sep. hrs., single point hookup, head sight & hopper ext.; 2011 JD 630F 30' grain head (F731760); asst. of JD parts for 9500 & 9650 combines (variable speed pulleys, shieves, belts, etc); Trioliet 900 single screw TMR mixer wg w/digital scale; All America heavy duty steam cleaner (diesel); JD X320 riding lawn mower w/48" mower deck & 1,009 hrs., Weaverline 430 S.S. power feed cart w/3,830 hrs.;
General Farm
Miller Pro 750 - 750 gal. field sprayer w/60' booms, foam markers & Raven 440 monitor; Unverferth 230 gravity box w/16' hyd. fert. auger & 8 tn. gear; Kilbros 350 gravity box w/JD 740 running gear (rough box, very good gear); Woods 5' 3 pt. ditch & bank rotary mower; Farmhand X640 lg. bale grinder w/folding ext. conveyor; Farm King 8' 3 pt. snowblower; Feterl 76' x 10" grain auger w/transport & swing hopper, 30' hay conveyor, skid steer mount tire blade, skid steer mount 7' adj. blade, skid steer mount bale fork, H&S 235 poly board manure spreader (wood hauler), H&S wooden manure spreader (wood hauler),
Misc
Puma port. Air comp. w/Honda gas motor, misc. implement tires, 500 gal. fuel barrel w/Cenex elec. pump, Rockwell drill press, (2) Blitzer 100 mi. fencer, Enforcer 100 mi. fencer, misc. hand & power tools, Behlen 1 tn. bulk feed bin, trash pump w/H&S 5.5 h.p. gas motor, 1500 poly nurse tank, misc. sprayer parts, metal desk, 8' fiberglass comm.. pickup truck topper w/ladder rack, Pacer water pump w/5 h.p. gas motor, H&S side shield for chopper box, misc. pto shafts, power grease guns, 800+ plastic syrup taps, rolls of 4,000/440 baler twine, misc. tools & hardware,
Mark & Delores Brubacker
715-897-3389
CHRISTENSEN SALES CORP., ABBOTSFORD, WI 54405
SALES MANAGER PH 715-223-6345
REGISTERED WISCONSIN AUCTION CO. NO. 33
Auctioneers: Christensen Sales Corp., Abbotsford, WI – Clerk & Sales Managers (715) 223-6345 Registered Wisconsin Auction Co. #33 website: www.christensensales.com email: info@christensensales.com Tim Schindler, Curtiss, WI – Auctioneer (715) 223-4014 Registered Wisconsin Auctioneer #191
All purchases must be settled for on sale day, cash or check. If credit is desired, contact Christensen Sales Corp. prior to sale day.