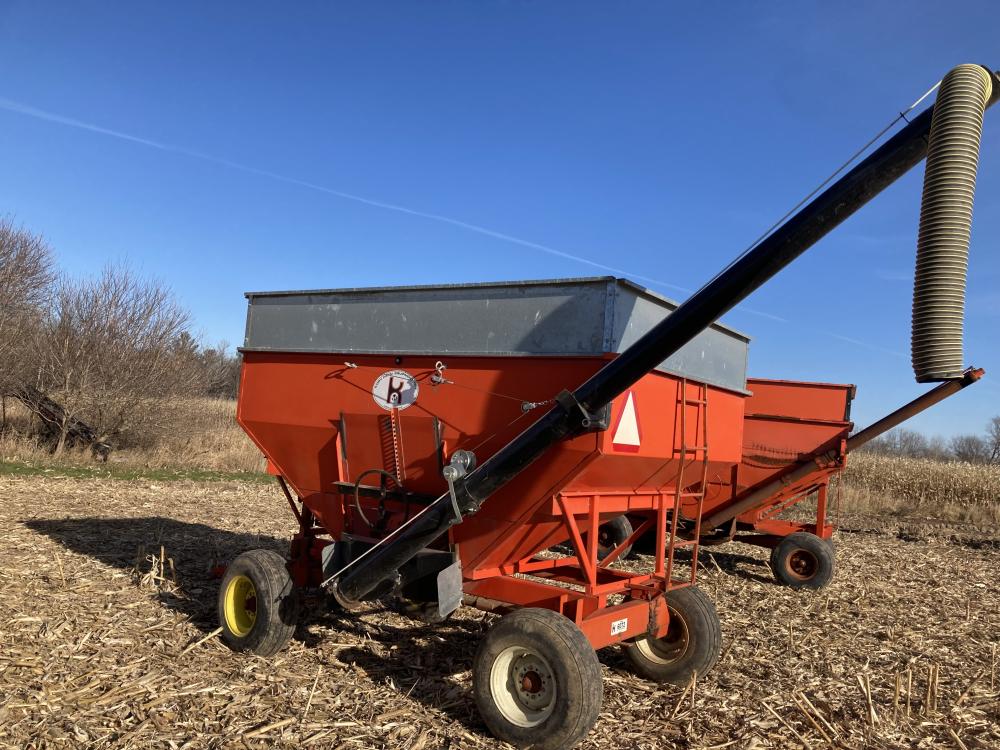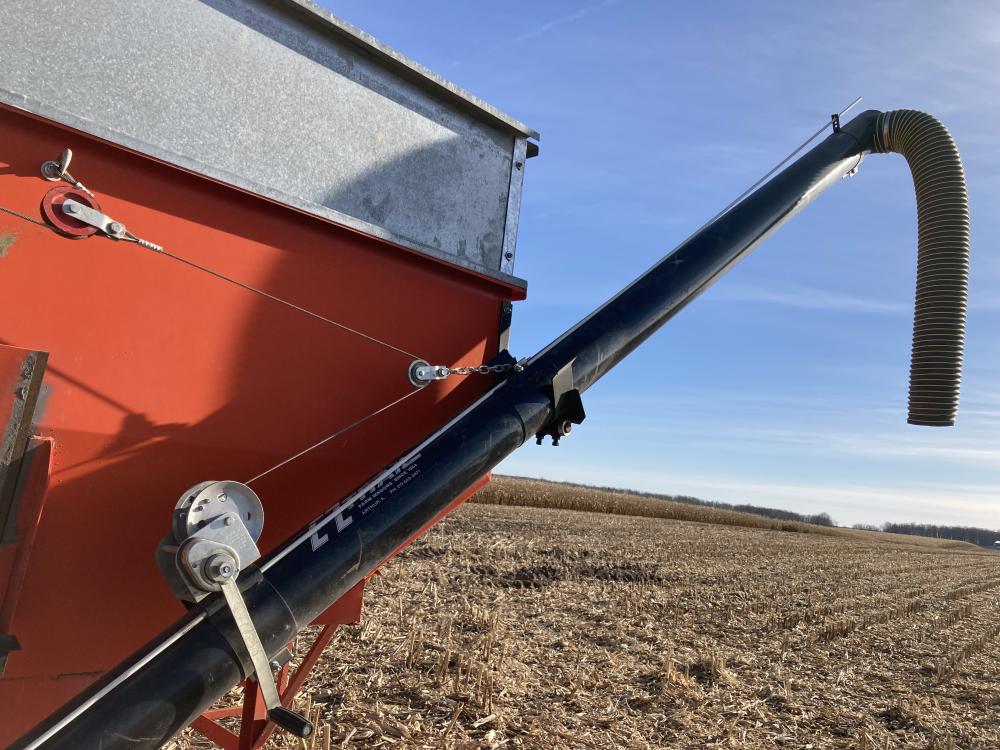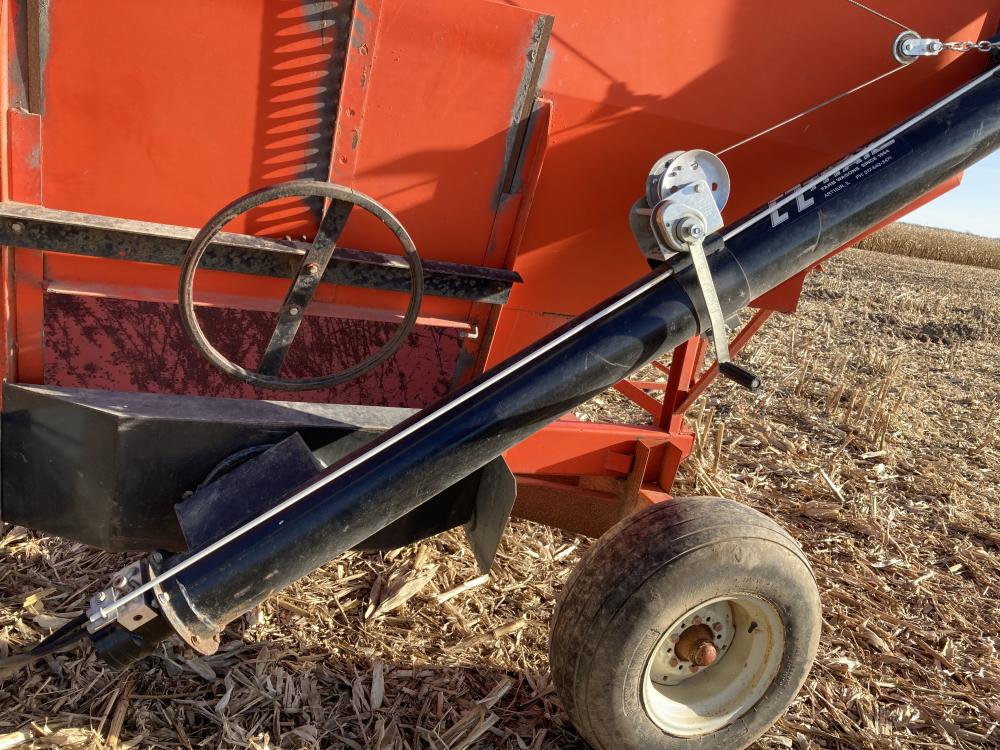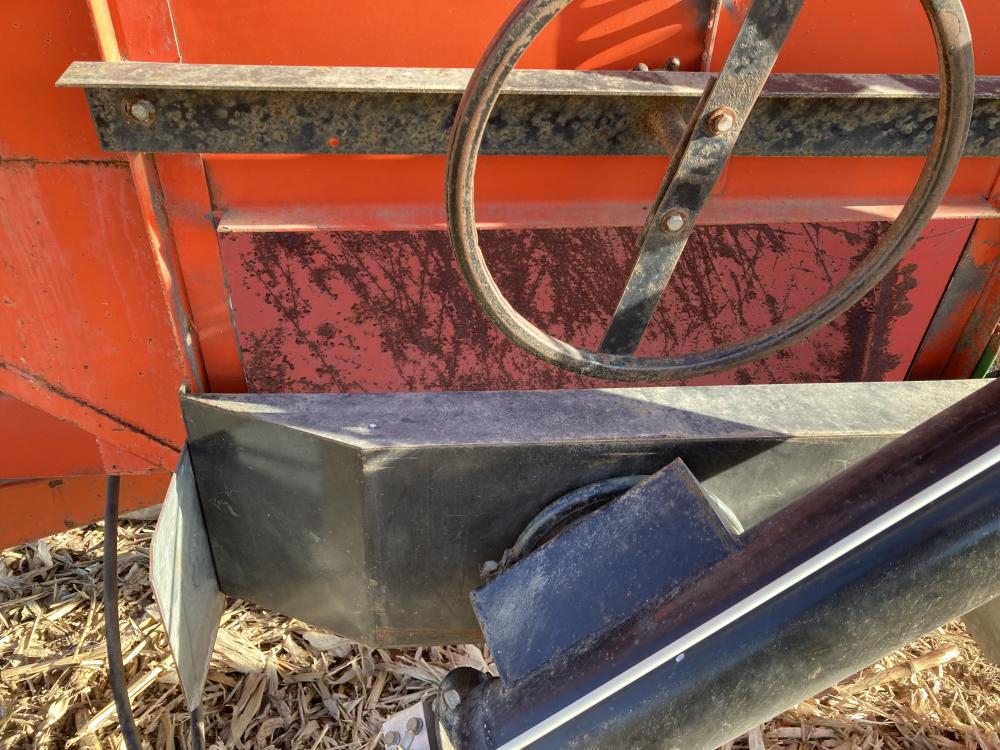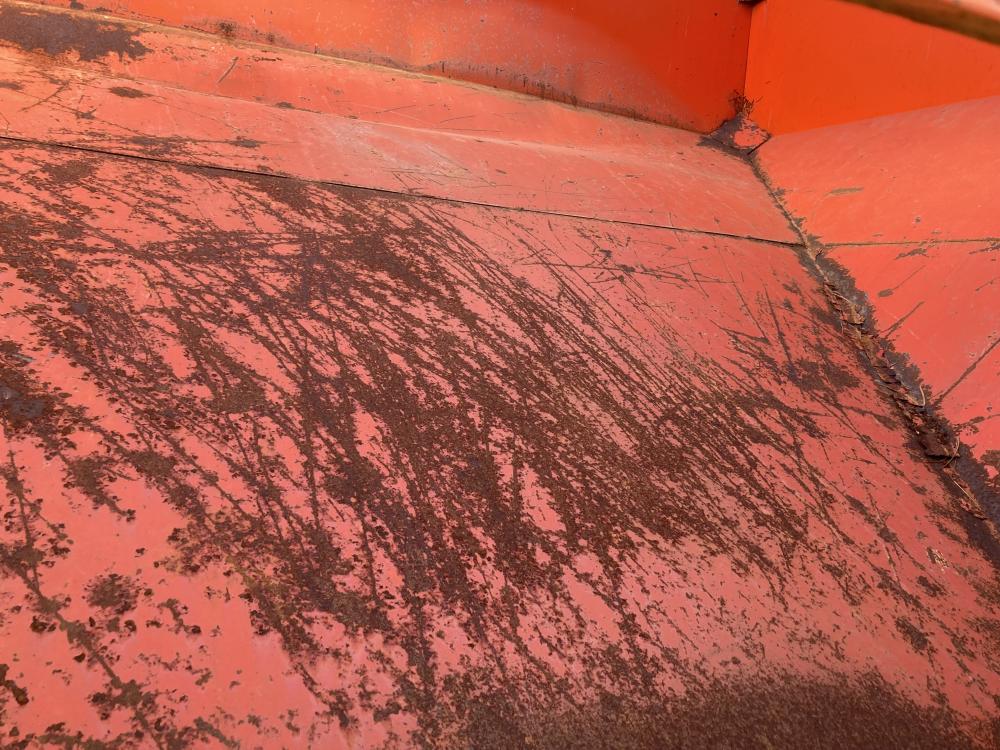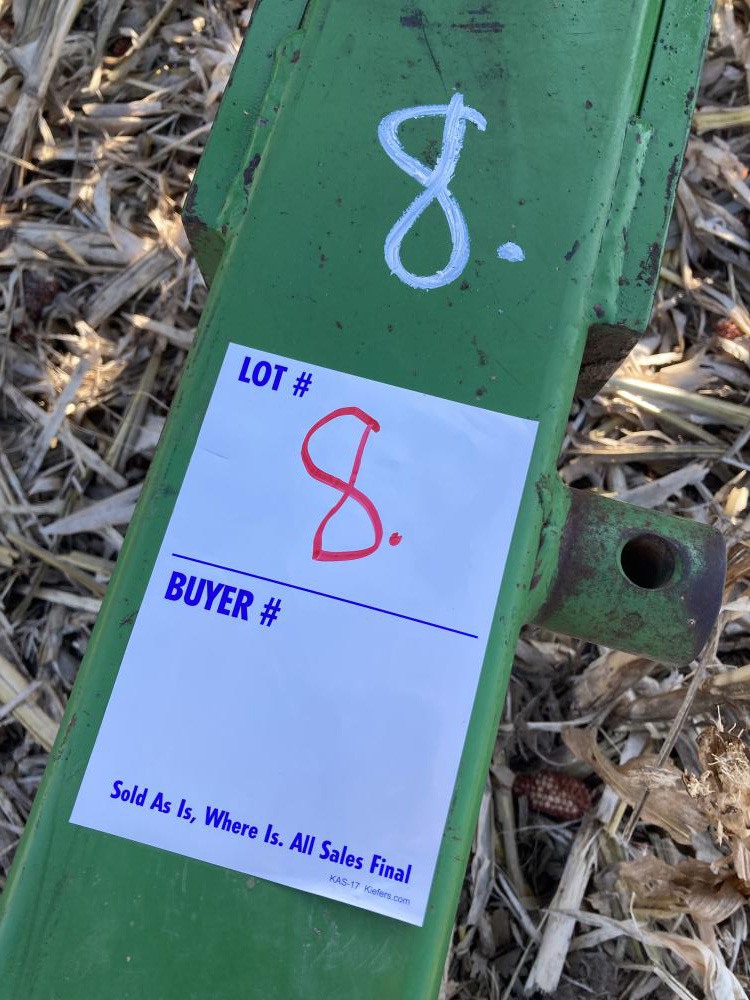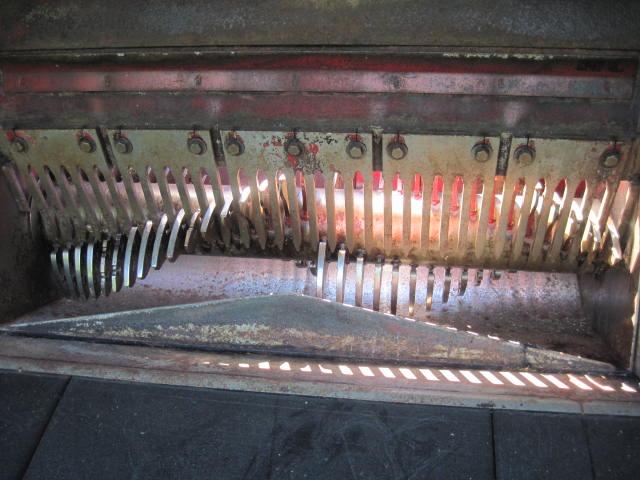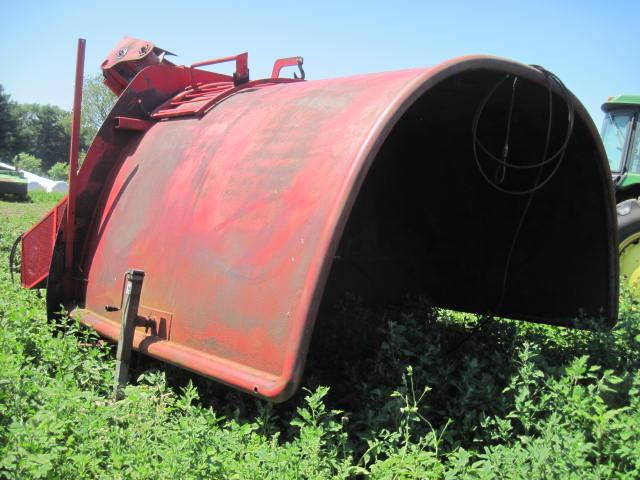 W7517 Center Ave
Medford, WI 54451

Located from Medford, WI: 3 miles West on Hwy 64 to CTH E, then 1 1/2 miles North on CTH E to farm.
Friday, July 03, 2020 - 10:30 am
B.J.'s Barbecue Lunch
Real Estate (Sells at Noon)
51+ acre farm (currently mink ranch), to be offered in 2 separate parcels. OPEN HOUSE FOR REAL ESTATE BUYERS - POSTPONED- Saturday May 9th from 10:30 am until Noon or by appointment


51 acre farm and buildings being offered in 3 parcels. Parcel 1) 47 acres of land w/excellent set of outbuildings & home, 22 acres (est.) of tillable farm ground. Parcel 2) 4.29 acres of mostly open land, well, septic & 124' steel shed along CTH E. Parcel 3) Entire 51.3 acres w/all buildings. For more information & terms contact Jeff Auberg at Christensen Sales Corp. 715-223-6345.
Mink Equipment:
20' carcass drum w/24'x4" grit auger & 12' loading conveyor; (4) air powered skinning machines (1 air over oil for parts); 2 Jasopels slicing machines (Opskaerer T3); 2 Jasopels body hooks; 11 pelt racks (rollaway); 2 Bibma tail pullers; MinkMod elec./air mink grading cart; 3 Mills Country Cart 1600 & 1500 gas mink feeding carts; 2 Doug Smith 2,000 lb. mink feeding carts w/Kubota 3 cyl. motors, Doug Smith 1500 lb. portable mink feeder w/Kubota 3 cyl. motor, Mills gas exterminating cart w/gas motor; very lg. asst. of mink pens (10"x30"); Weightronix 200 lb. platform scale, 4" alum. mink moving carts, (2) Freisen bedding machines mounted on a Mills gas powered unit, (3) Mills 65 gal. mobile pressure wash units w/Cat pumps & gas motors, 10'x16" belt conveyor; 13'x16"x13" deep S.S. conveyor;
Vehicles:
2006 Peterbuilt TM470 diesel truck w/332,942 mi., manual trans., w/mounted 12,000 lb. mink feed mixer w/40 h.p. 3 phase motor; 2005 Freightliner M2 truck w/Mercedes-Benz diesel motor w/Weiler 24,000 mixer & 3 phase elec. motors, 2003 Ford F250 4x4 crew cab diesel pickup truck w/170,000 mi., new tires, Boss V plow & topper; 2014 International Pro Star double bunk sleeper cab truck w/450 h.p. & 570,000 mi.; 1992 Ford L8000 single axle patrol dump truck w/Cummins motor, side wing, front blade, rear sander & 54,735 mi.;
Machinery & Special Items:
JD 2840 diesel open station tractor; Honda 2x4 300 Fourtrax ATV; 2000 Honda 300 2x4 ATV, Honda 2WD Fourtrax 300 ATV; Hyster L.P. hard rubber forklift; 3 Gallbreath H100 self-dumping hoppers (pallet fork mount), 9'x16' flat hay rack w/E-Z Trail 672 gear, Agro-Matic 4WD diesel mini loader w/3' auger bucket; Erskine 6' skid steer mount rotary mower, Duraweld skid steer mount auger bucket, approx. 25 tn. bulk feed bin (needs some repair on lower cone);

30X60 event tent w/sides
Tools:
CastAir comm.. 3 phase air compressor, Castair single phase stationary air comp., Industrial 155 p.s.i. 60 gal. upright air comp. (like new); Ingersoll T30 upright air comp.; Alladin 530-B steam cleaner w/Vanguard 16 h.p. gas motor, Delta 10" band saw, asst. of hand tools, socket sets, wrenches, screwdrivers (exc. name brands), asst. of power tools, batt. power tools, lubes & oils, steel barrels & pumps, deep wall sockets, drill bits, nut & bolt inventory, misc. wire, tires & rims, 2 new skid steer tires, misc. hyd. motors, hyd. fittings, nails, pvc pipe, misc. hardware, Stihl gas back pack fly sprayer, Powerhorse port. gas pressure washer, tilt-lock saw, Husqvarna gas brush cutter, step ladders, Weed Eater 5 h.p. gas roto-tiller, Stanley air ringers, Passload air staplers, Schumacher batt. charger, 8" grinder w/stand, misc. metal racking, Napa batt. charger, misc. trailer tires, misc. tool chests, misc. staples & nails, several rolls of new cage mesh woven wire, DeWaldt angle grinder, Makita Sawzall, fiberglass 20' ext. ladder, lawn & garden tools, Duraweld elec. false bottom washer,
Misc:
2,100 gal. nurse tank, several plastic liquid totes, (5) Loyal poly feed carts, 4"x6" treated posts, misc. posts, (2) 5' steel utility trailers, 12'x12" slide ramp w/wheels, misc. big wheel parts, Loyal cyclone pull behind seeder, port. cement mixer, 4'x8' pull behind trailer w/bumper hitch,
Jamie & Karen Wegerer
715-965-4199
CHRISTENSEN SALES CORP., ABBOTSFORD, WI 54405
SALES MANAGER PH 715-223-6345
REGISTERED WISCONSIN AUCTION CO. NO. 33
Auctioneers: Tim Schindler, Curtiss, WI – Auctioneer (715) 223-4014 Registered Wisconsin Auctioneer #191
Terms: All purchases must be settled for on sale day, cash or check. If credit is desired, contact Christensen Sales Corp. prior to sale day.