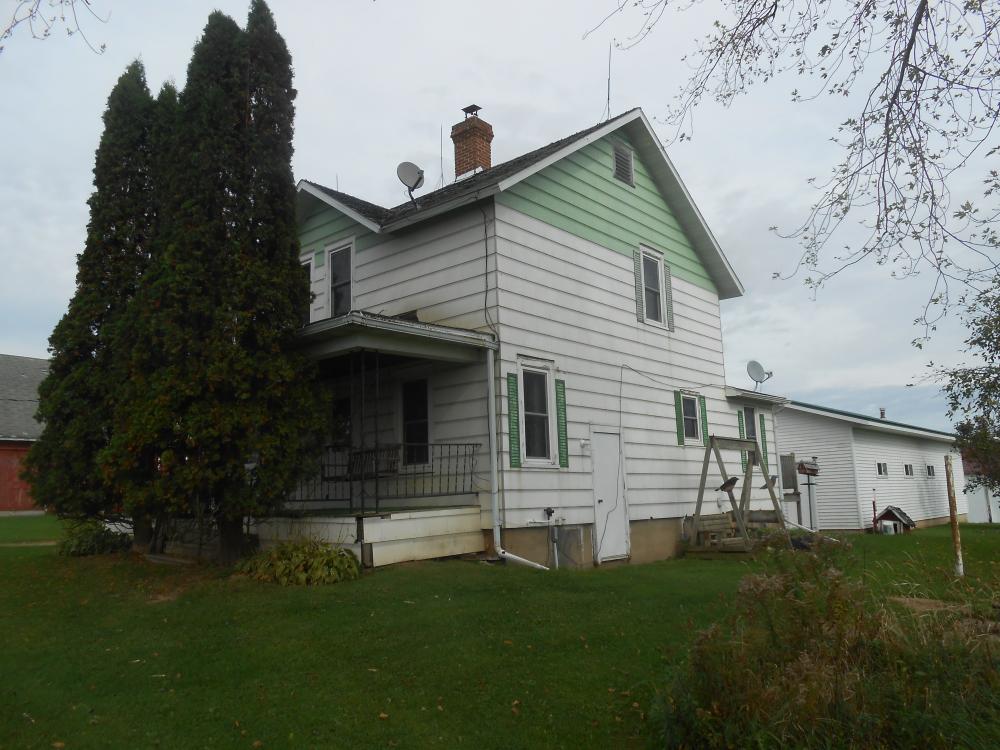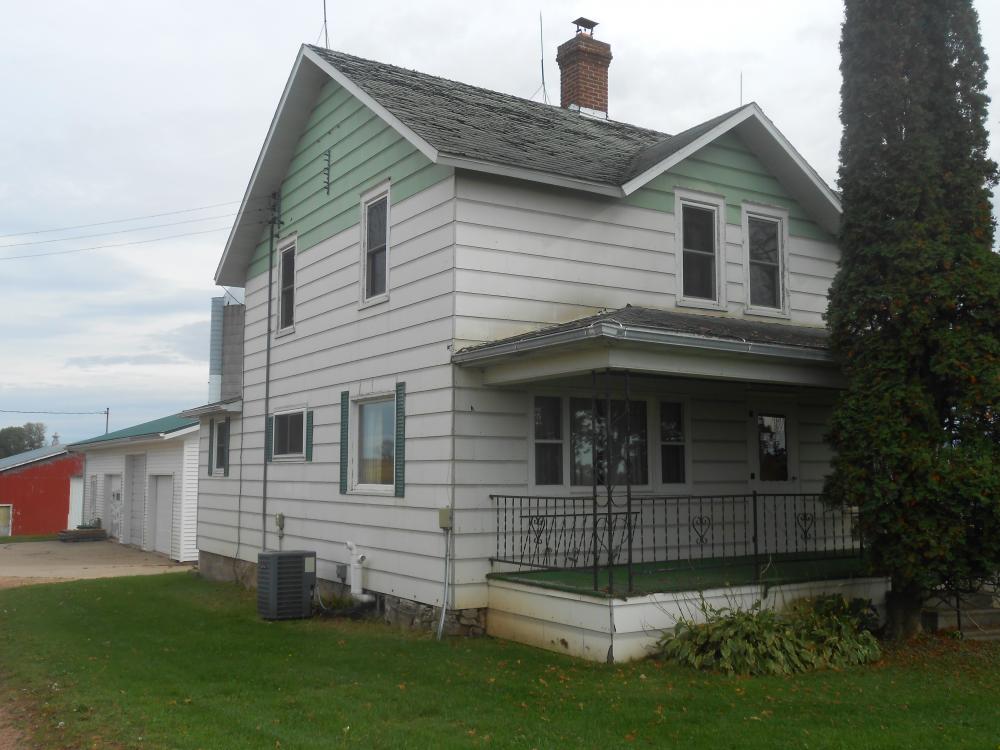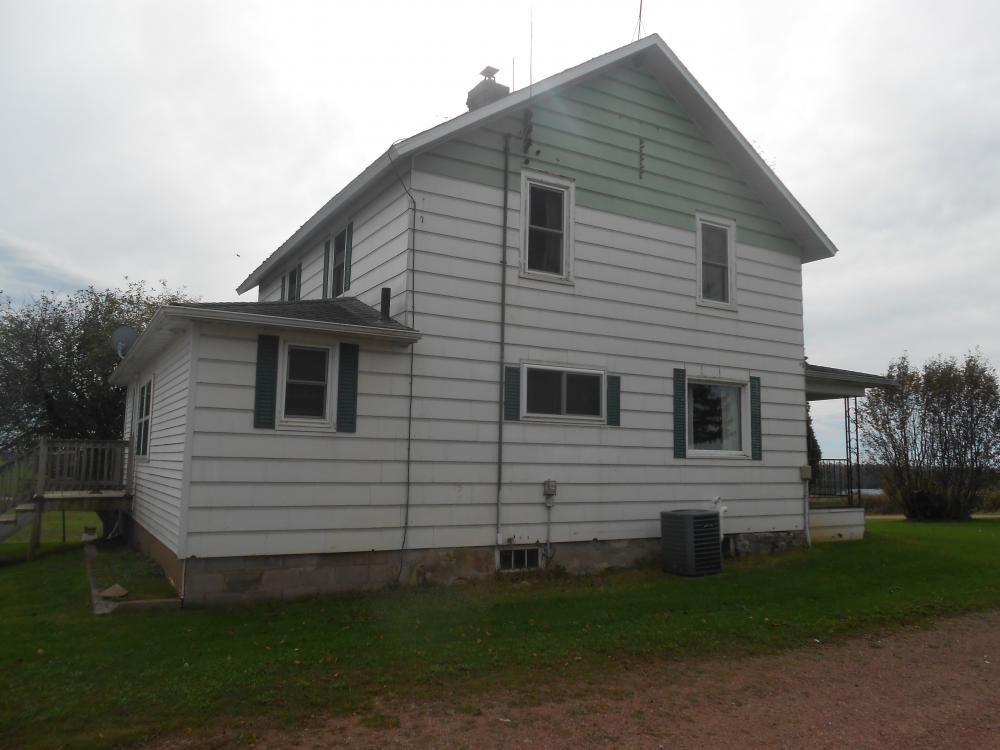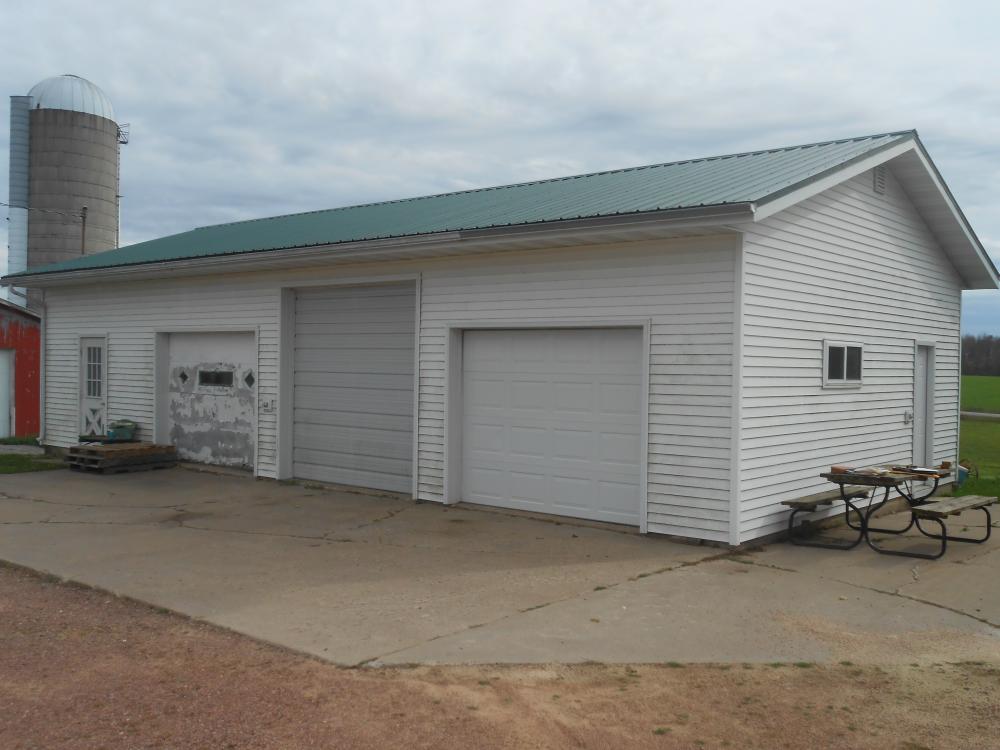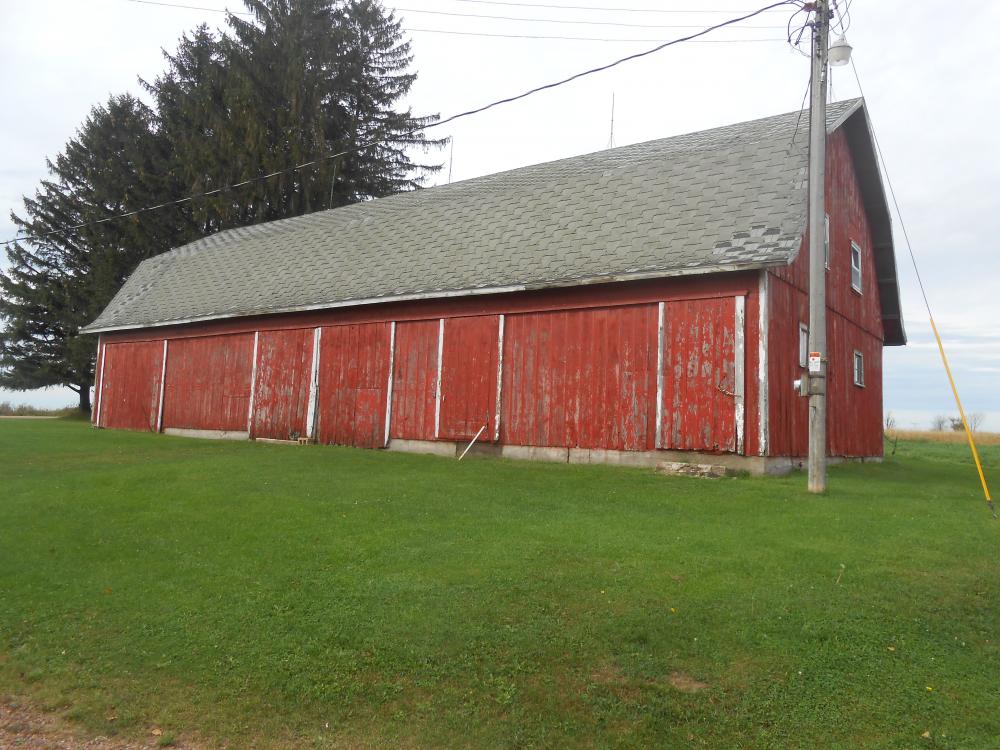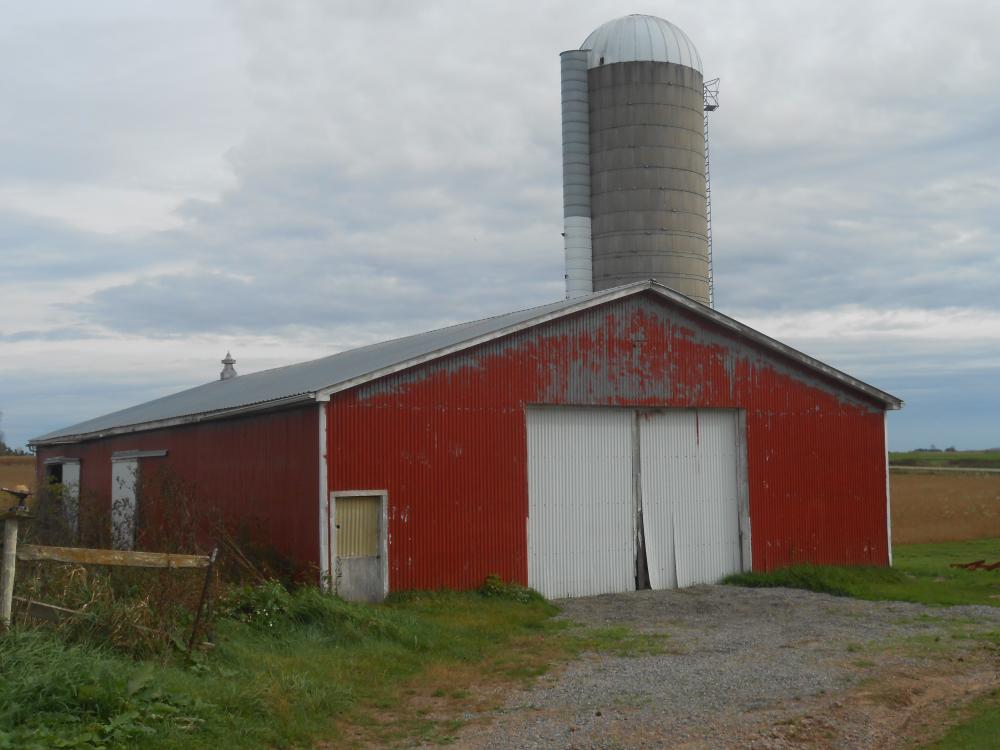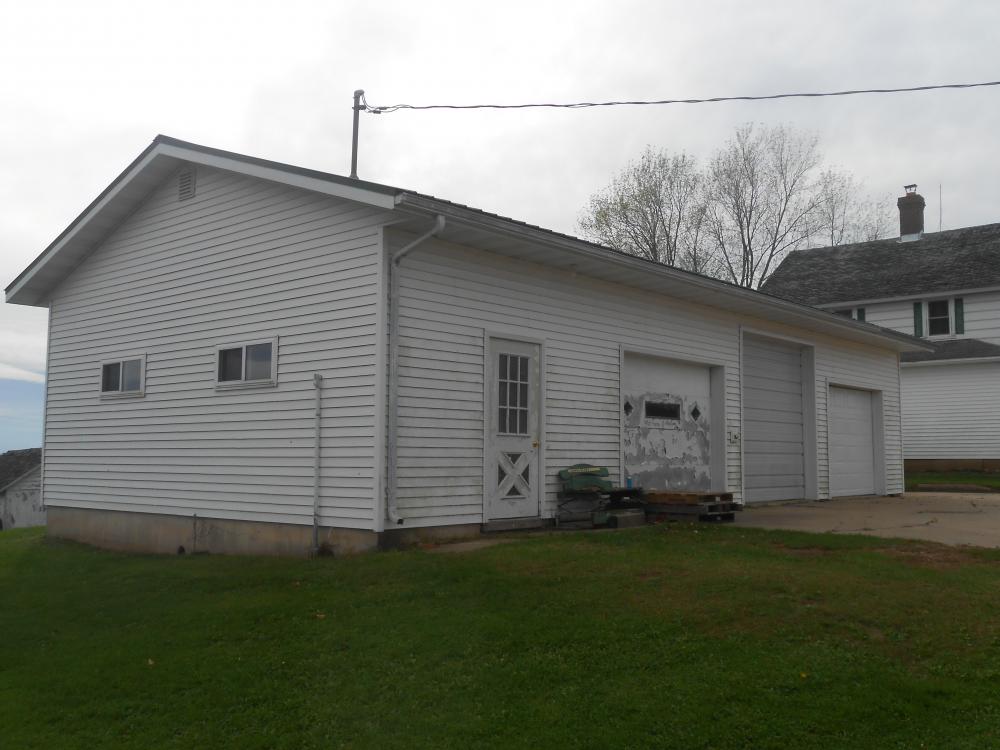 ON-SITE, REAL ESTATE AUCTION
97 acre (approx) Farm w/bldgs offered in parcels, Friday Dec. 17TH @ 12 NOON
GLADYS THOMA ESTATE AND FAMILY
N6542 OWEN AVE
GREENWOOD, WI. 54437


Located from Loyal; 6 mi. south on Cty Hwy K, then 2-1/2 mi. west on H, or from State Hwy 73 and Cty Hwy H in Christie: 2mi. east on Cty Hwy H.

OPEN HOUSE; on Saturday, Dec 4th, 10:30am till noon, or by appointment, if necessary
Friday, December 17, 2021 - 12:00 Noon
Home
24x48ft. 2 story home with 8x28ft. 1 story addition. Main level has kitchen with birch cabinets, pantry, linoleum flooring, ceiling fan. 1 carpeted bedroom with ceiling fan & built-in double closet, hall closet. Full bath. Carpeted dining room with front foyer area, leading to a 7x26ft. open/covered front porch. Carpeted living room. Open stairway to Upper level that has 3 carpeted bedrooms with closets and 1 smaller room that could be used as bedroom. Full basement with stone wall foundation, electric water heater, lp gas forced air furnace (500gal. lp tank owned & included with sale). Wood furnace, ½ bath and shower stall, water conditioner, 100 amp breaker panel, central air conditioning.
Neillsville School Dist; Real Estate taxes on Parcel 3, Bldgs & 38.47 ac is $1,303.91 Taxes on Parcel 4 ($86 estimated.) Parcel 5 ($150 estimated.) Property is serviced by drilled well, conventional drain-out septic system
Other Outbuildings
24X40ft, 3 stall detached garage, has concrete floor, insulated, lp gas suspended heater, (3) 9ft. overhead doors(2 with elec openers), 2 service doors. Concreted approach area, steel roof, vinyl siding.
9x12ft. frame utility shed
40x88ft. steel/pole barn with center-feed bunk, 80% concreted floor, 20 free stalls, insulated ceiling, electrical service, sliding doors on east & west ends, 2 sliding doors on North side.
24x48ft. wood frame machine shed with gravel floor, sliding doors along south side, electrical service, upper loft for storage.
16x60ft. stave silo, with feed conveyor extending into barn (conveyor in poor cond.) older 16ft. silo (not used) poured concrete/ top ½ is stave. 18x30ft. wood frame corn crib
Parcel 1
Parcel 1) Approx. 6.7 acres of land w/bldgs.
Parcel 2
Parcel 2) Balance of 31.77 acre of farm land
Parcel 3
Parcel 3) Bldgs. with entire 38.47 acres of land
Parcel 4
Parcel 4) 18.49 acre of farm land connecting to the north of Parcel 3
Parcel 5
Parcel 5) 39.5 acres of land, 37 acres of tillable farm land
Gladys Thoma Estate and Family

CHRISTENSEN SALES CORP., ABBOTSFORD, WI 54405
SALES MANAGER PH 715-223-6345
REGISTERED WISCONSIN AUCTION CO. NO. 33
TERMS OF SALE; Successful bidder will be required to deposit 10% earnest money (non-refundable), on sale date, and sign appropriate offer to purchase forms, indicating a cash sale. Closing to be within 45 days of auction date. NO BUYERS FEE! The information set forth is believed to be accurate, however property is being offered "as is" with no implied warranties or guarantees by seller or sellers agents. All announcements on Auction day, take precedence over previously advertised information.