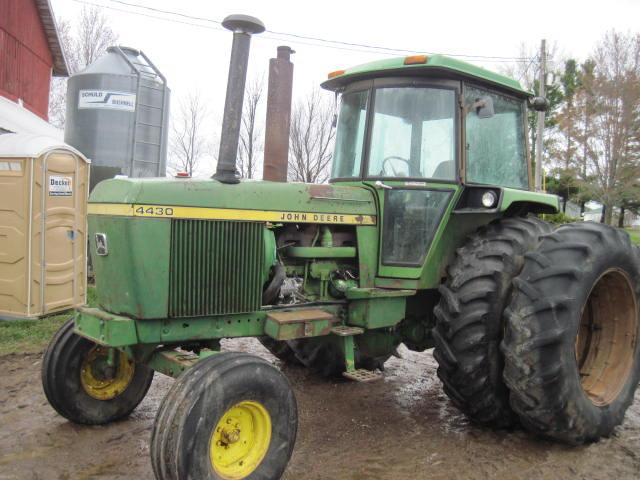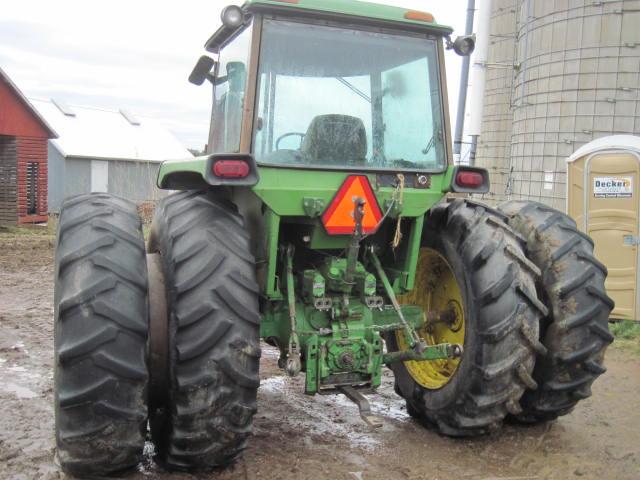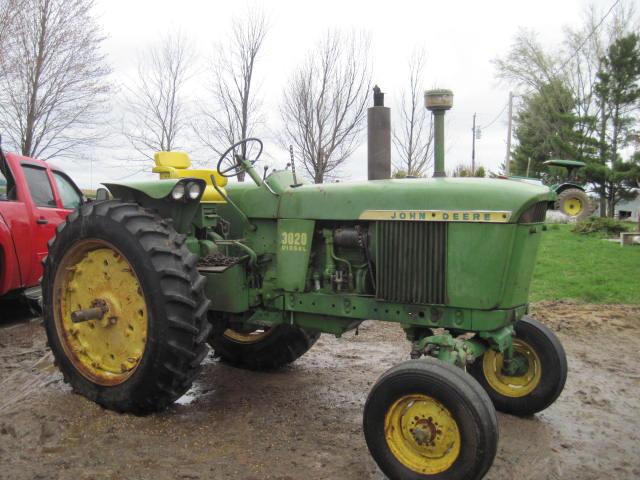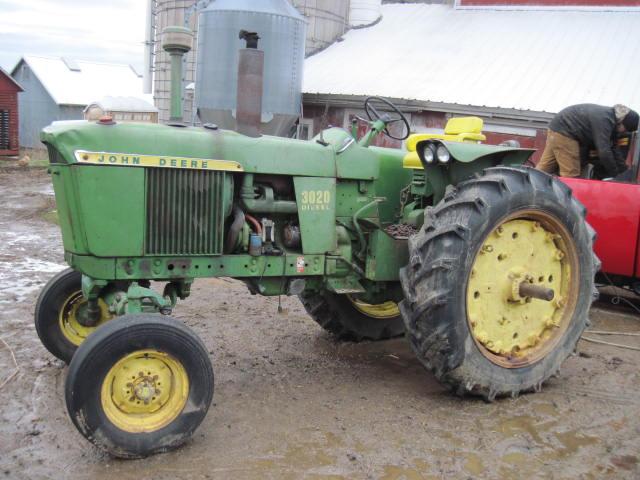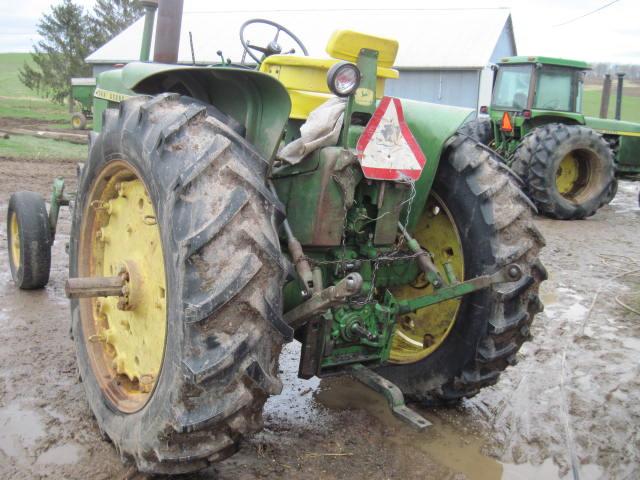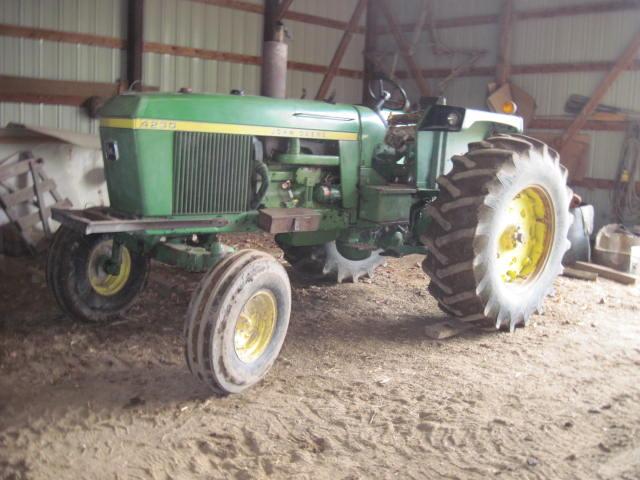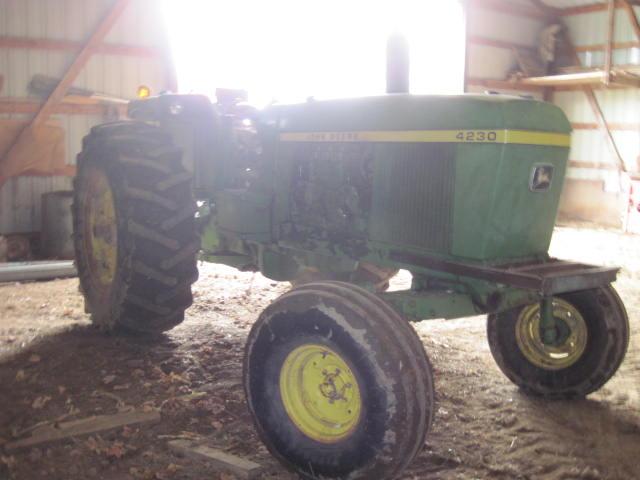 Located from Neillsville, WI: 2 miles North on Hwy 73 to CTH C, then 4 miles East & North on CTH C to Curley Creek Rd./Chili Rd., then 1/2 mile West on Chili Rd.
Tuesday, April 20, 2021 - 10:30 AM
B.J.'s Barbecue
Tractors:
JD 4430 2WD diesel tractor w/cab & heat, 10,000 hrs., 7-100 lb. front weights &540/1000 pto; JD 4230 diesel open station tractor w/6,500 hrs.; JD 3020 diesel open station tractor;
Planting & Tillage:
JD 7000 6 row corn planter w/dry fert., JD 2800 5 btm. vari-width SAR plow, IH 18' #45 hyd. wing fold vibra-shank drag, JD VanBrundt 8' S.D. grain drill w/front grass seed boxes, JD 630 15' wheel disk, Case IH #183 6 row cultivator, JD 12' spring tooth drag; 9' cultipacker;
Hay & Forage:
NH 1411 10' rubber roll disc-bine; NH 315 baler w/thrower; NH FP 230 chopper w/27P hay head , Metal Alert & processor; NH 824 2 row corn head; JD 3950 chopper w/hay head; (2) H&S 7+4 18' steel chopper boxes w/H&S 12 tn. tandem gears (right hand unload – 1 has removable roof); flat hay rack w/gear; Case IH 600 blower; Tonutti 10 wheel hyd. fold wheel rake; H&S 8' hay tedder; H&S 9x18 steel bale throw rack w/NI gear; 16'x9' steel bale throw rack w/gear; JD 16A flail chopper; Kewanee 40' hay & grain elevator; Little Giant 40' hay & grain elevator; JD 2 row corn head (needs repair); JD 5 ½' hay head; Little Giant 34' hay & grain elevator
General Farm:
Parker 2600 gravity box w/Hiniker gear; Parker 2500 gravity box w/JD 10 tn. gear; H&S 20' steel feeder wg. w/new wooden floor; Automatic 1200 roller mill w/cob crush & 540 pto; 16' wooden feeder wg. (gear); JD 65 8' 3 pt. back blade; Farmrite 300 gal. field sprayer; H&S 20' steel feeder wg.; Minnesota 260 gravity box w/Kory 10 tn. gear; Bradford 165 gravity box w/Minn. 8 tn. gear; Onan 25,000 kw generator w/trailer; 12' hyd. fert. auger; Hoover loader mount bale fork; JD #5 sickle mower;
Misc.:
set of 18.4x38 clamp duals, set of 16.9x38 clamp duals, 120' rope steel fence posts, misc. herbicides, cement mixer; Loyal 48" barn fan; misc. 9" blower pipe, poly dome calf hutch, wooden ext. ladder, milk cans, Schumacher batt. charger, misc. lumber, tractor chains (18.4x38 & 15-34); old platform scale, 8 bags Renk soybean seed, screw jacks, fencing misc. bullet heater, Loyal 18'x16'x9" feed conveyors, Clipper fanning mill, misc. dairy supplies, Badger 14' S.D. silo unloader (parts); telephone poles; freeze branding irons
Feed
approx. 1,200 bales of 2nd crop hay (small squares)
Consigned Machinery
Ralph Schmidt 715-743-4123: (2) Gehl 970 16' steel chopper boxes w/Kasten & Gehl gears; Gehl 1065 chopper w/hay head, tandem axles & elec. controls; Gehl 1060 chopper w/hay head & elec. controls, Gehl 2 row belted corn head, 2 Walker 275 bu. hyd. drive power gravity boxes w/12 tn. gears; Farmshop Mfg. 20' 23 head headlock feeder wg.;
Donald Kotcon Owner
715-743-2768
CHRISTENSEN SALES CORP., ABBOTSFORD, WI 54405
SALES MANAGER PH 715-223-6345
REGISTERED WISCONSIN AUCTION CO. NO. 33
Auctioneers: Tim Schindler, Curtiss, WI – Auctioneer (715) 223-4014 Registered Wisconsin Auctioneer #191
All purchases must be settled for on sale day, cash or check. If credit is desired, contact Christensen Sales Corp. prior to sale day.