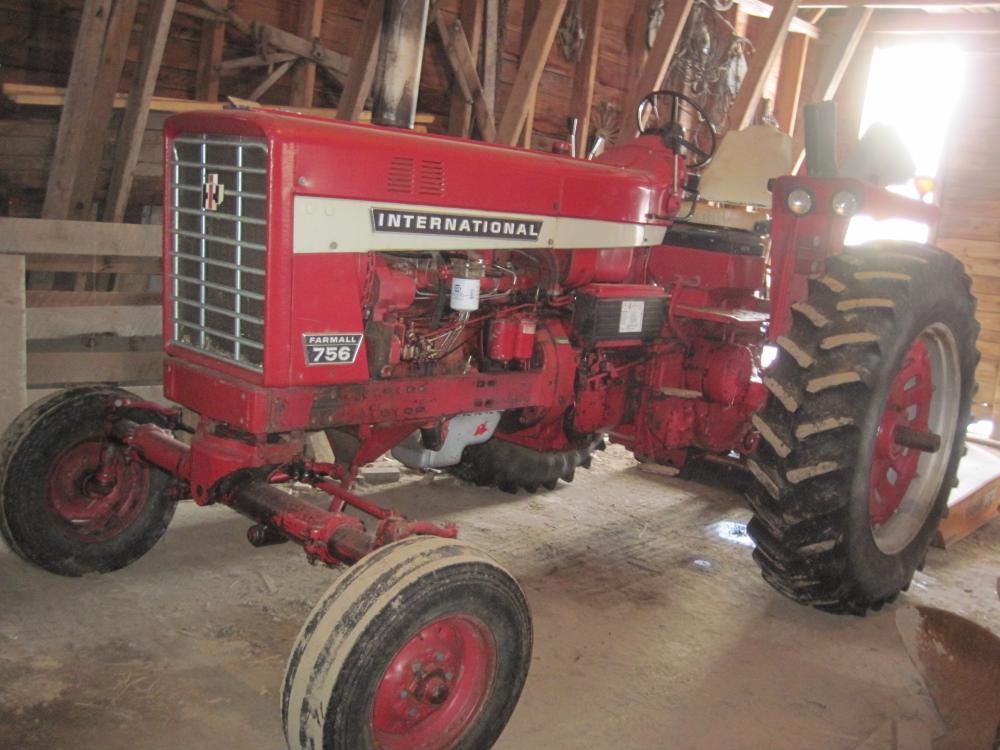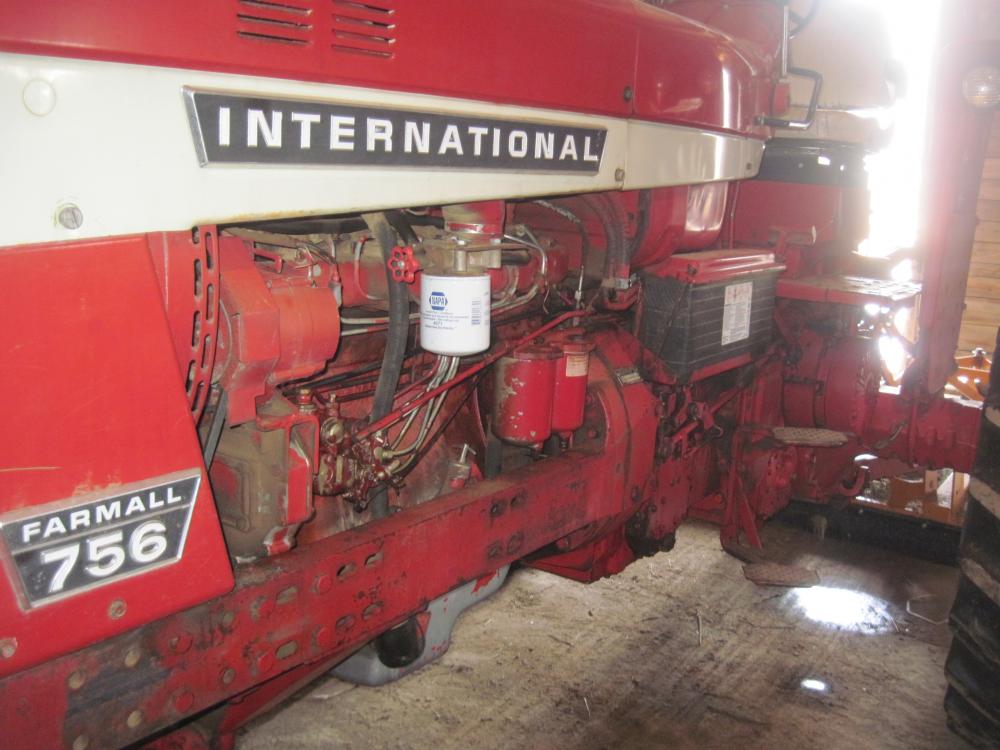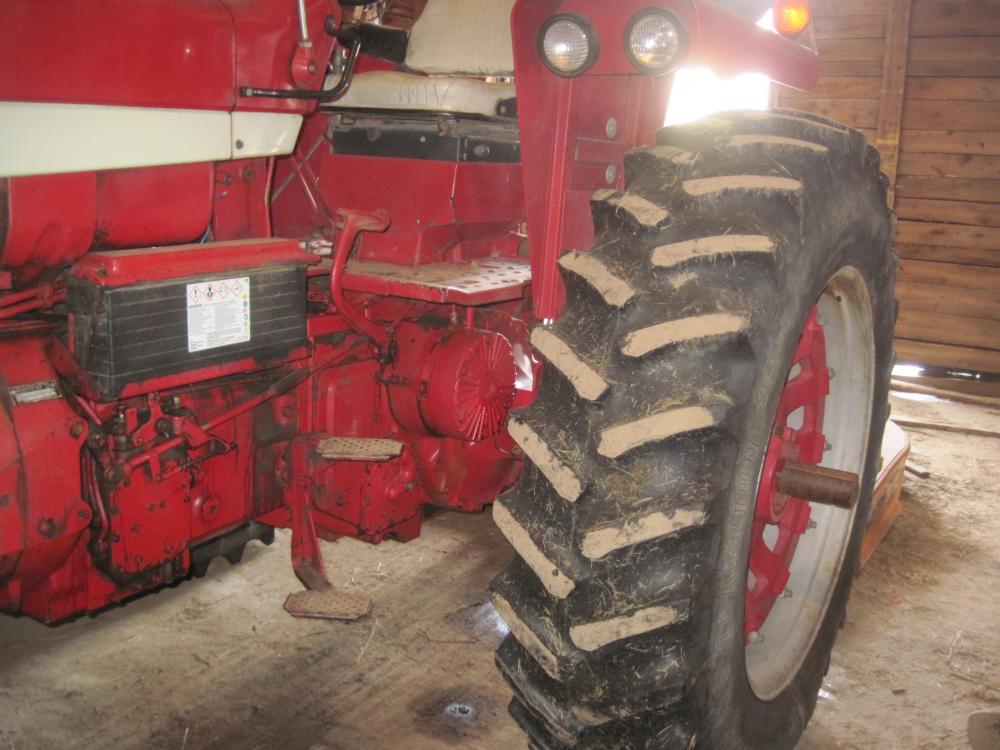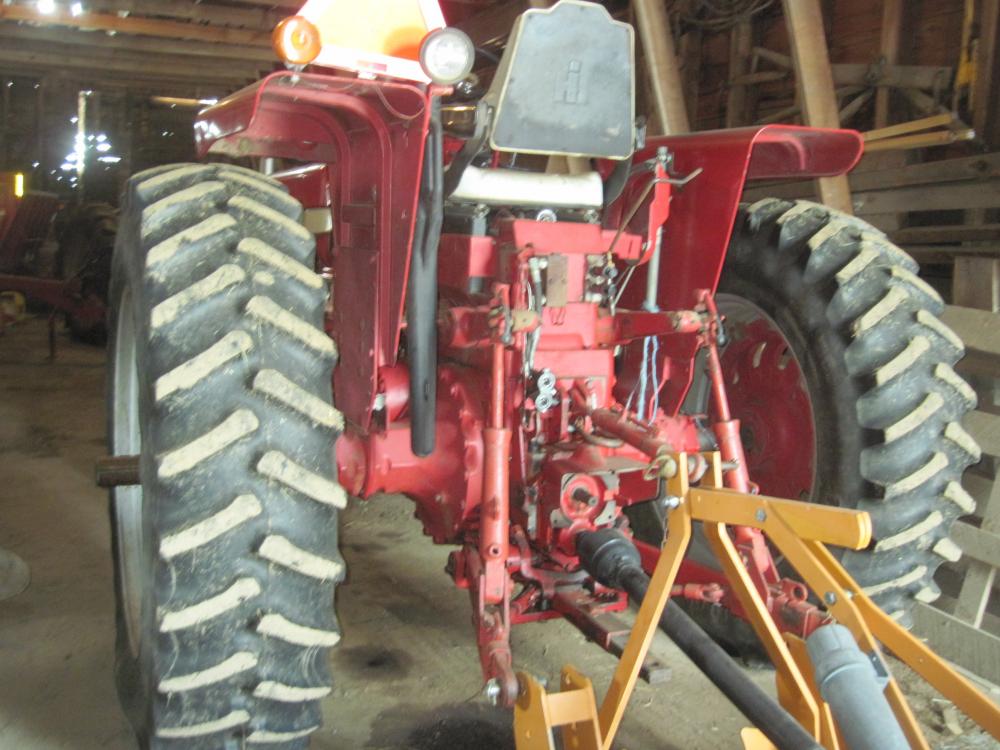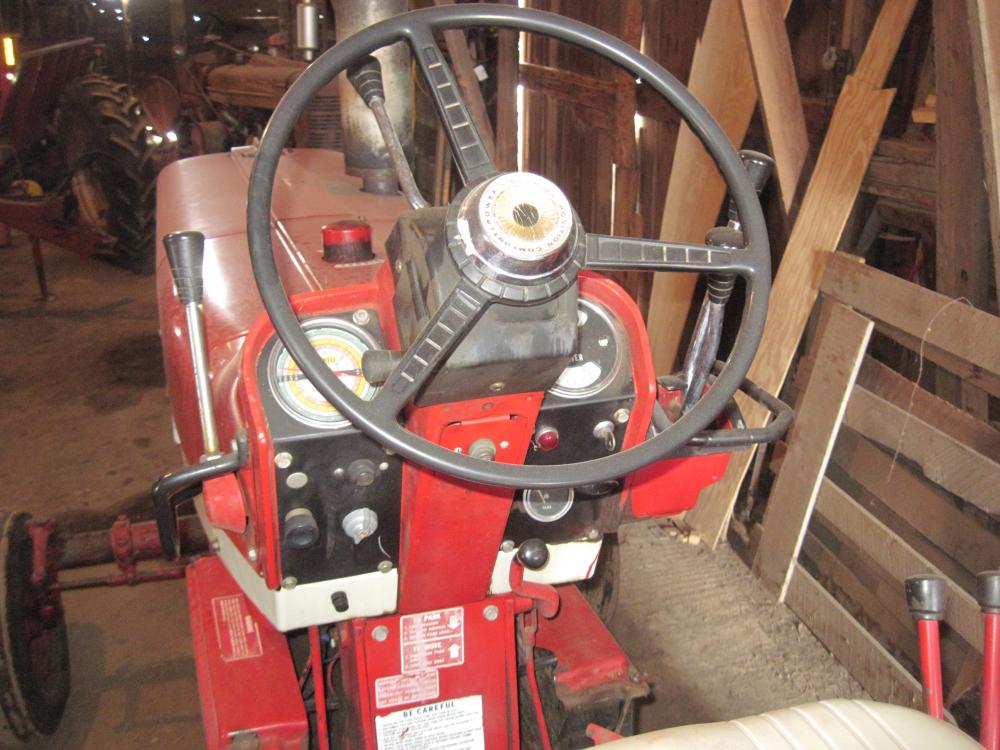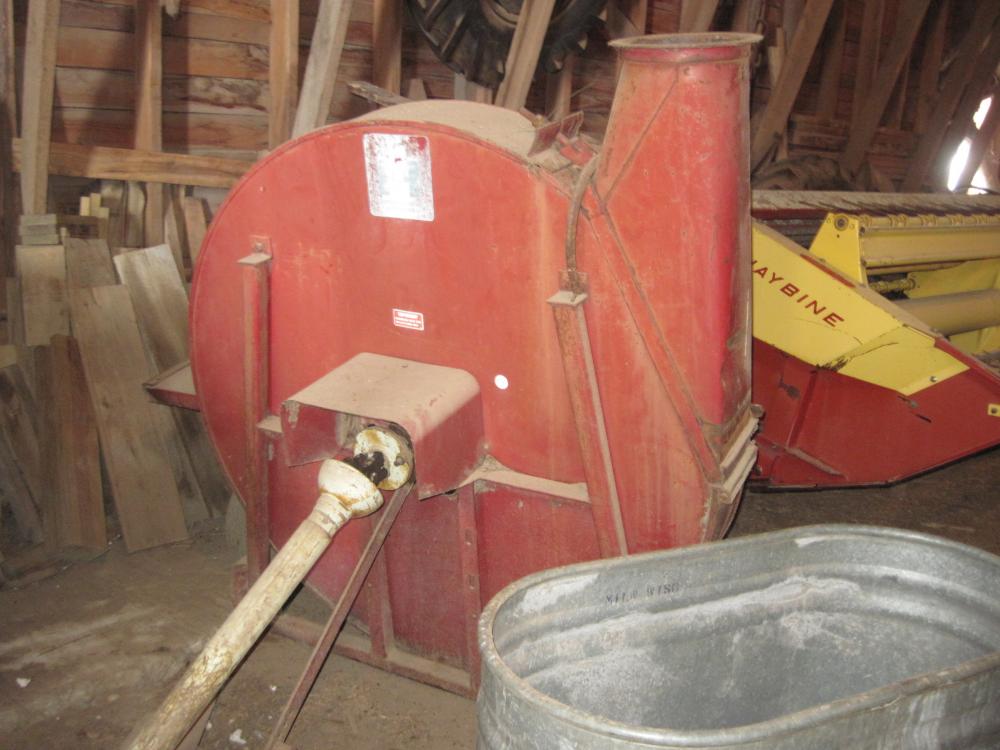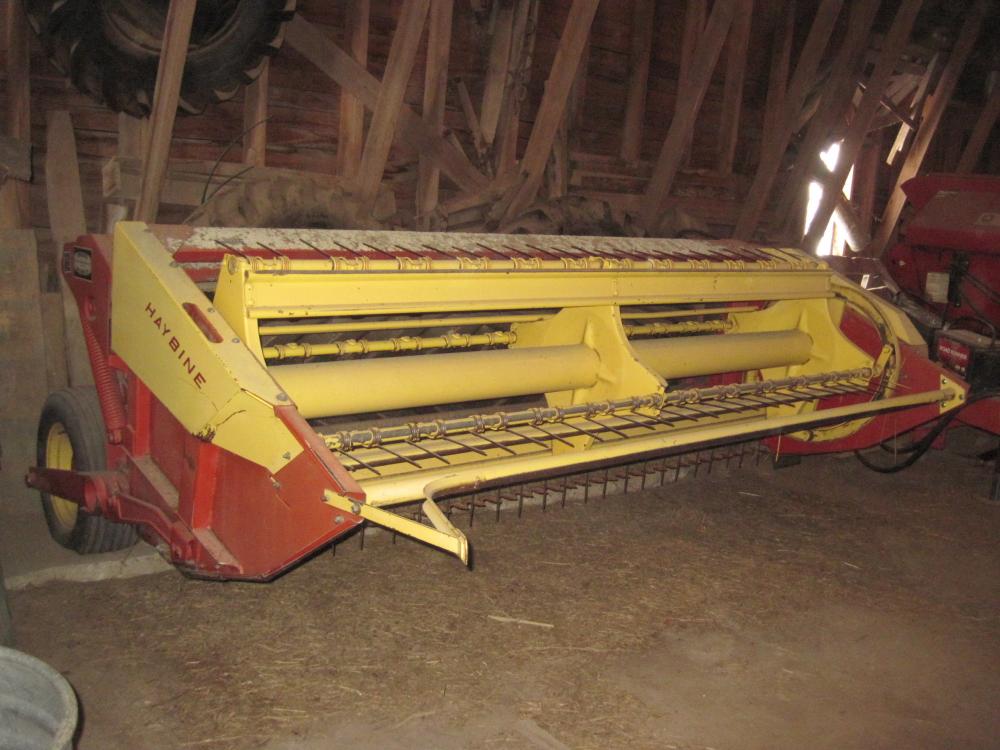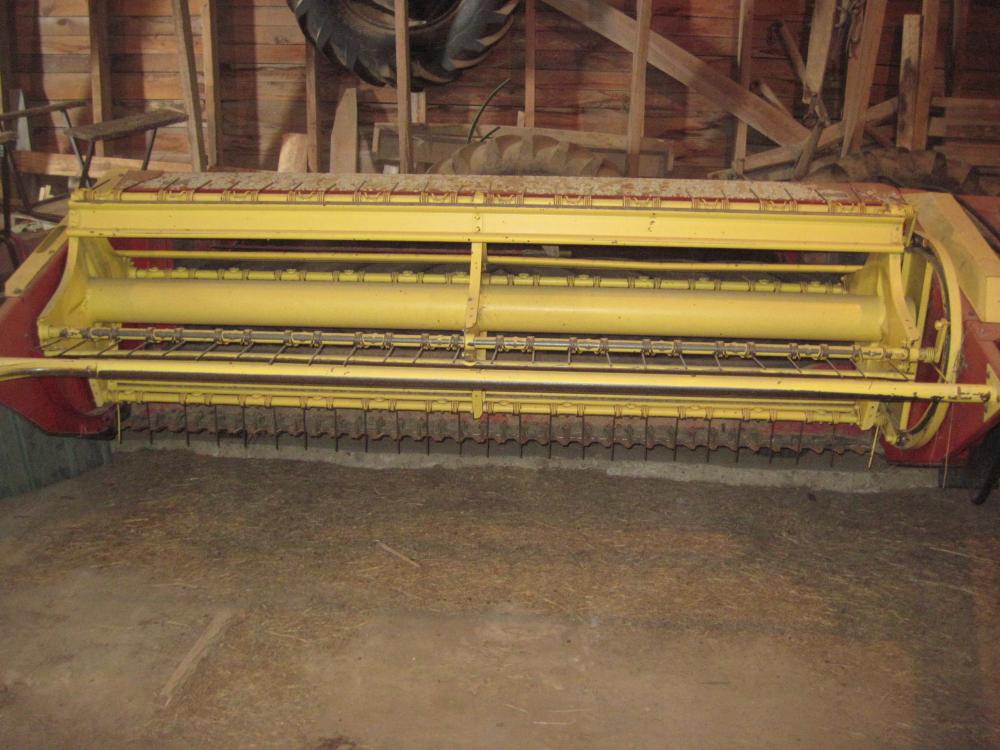 247208 Hwy 107, Athens, WI
Tuesday, April 04, 2023 - 10:00 A.M.
B.J.'s Barbecue
Tractors:
IH 756 diesel open station tractor w/6,780 hrs., 3 pt., dual hyd. & pto, 16.9-38 radial rears (very good-1969); IH 424 gas utility tractor w/IH 2000 all hyd. loader & 3 pt.; Farmall Super M gas tractor w/narrow front (1953 mod.); Ford 8N gas utility tractor w/3 pt.
Planting & Tillage
JD 8200 10' S.D. grain drill w/front grass seed (very good); JD 7000 4 row 30" corn planter w/fert. & insect. boxes (very good); White 508 4x16 SAR semi-mount plow; Brillion 12' cultipacker; Knoweles 24' spring tooth cart drag; IH #37 13' wheel disk; Brillion 4 row 3 pt. cultivator; JD 400 15' 3 pt. rotary hoe; JD 8' quack digger;
Hay & Forage:
H&S 12 wheel Bi-Fold hay rake (exc.); Kuhn GF 502 Thadigidrive 4 pod hay tedder (very good); NH 489 9' haybine w/no plug guards; IH 650 chopper w/hay & 2 row 30" corn head; NH 256 side rake, NH 273 hay baler w/thrower; IH 56 blower; 10x18 hay rack w/10 tn. Kory gear & steel bale throw rack sides; 9x20 steel bale throw rack w/Kory 10 tn. gears; 10x20 steel bale throw rack w/Kory 10 tn. gears; 9x24' lg. bale hauling wg. w/Knoweles 10 tn. gear; Little Giant 44' hay & grain elevator w/elec. winch; Allied 24' & 26' bale conveyors; McCormick 3 bar side rake on steel;
General Farm
Meyers 7400 V-force rear discharge manure spreader (very good cond. – light pkg.)18' wooden bunk wg. w/gear; 13' steel tandem axle hyd. dump box w/side extensions (pto drive); 2 light running gears; quick attach high profile 3 prong bale spear;
Special & Misc. Items
1991 Ford 700 gas truck w/13' steel rack, hoist, 5+2 trans. & 105,000 mi.; 1950 Chevy truck w/4 sp. trans., 12' steel rack & hoist (not running, parts); Em-Bec 300 gal. bulk tank w/comp. (flat); Patz barn cleaner w/250' of 16" cw chains & 3 h.p. motor; Nesseth manure pump w/10 h.p. motor; Hanson 14' R.D. silo unloader w/5 h.p. motor, winch & tripod; Hanson 16' R.D. silo unloader w/7.5 h.p. motor, winch & hexapod, Steiner 32'x12" feed conveyor w/2 h.p. motor & metal covers; double wash sink, DeLaval 75 & 73 vac. pumps, Ariens Platinum 24 Sho snowblower w/17 h.p. motor (like new); Titan 7500 watt diesel generator; Case 448 hydro riding lawn mower w/48" deck; Fox silo filler on steel; 500 gal. fuel barrel w/Gasboy elec. pump; Loyal 8 tn. gravity flow grain bin; lg. pile of chopped straw;
Misc. Items:
steel truck rack, small pile of Hemlock logs (approx. (10) 8-12'); misc. scrap machinery; pair of E-3 Co-op rear fenders, winter fronts, slusher, roof rafter lumber, misc. 6"x6" timbers, several milk cans, old stanchions, barbed wire, old wood cook stove, misc. eveners, horse collars, etc., 9" blower pipe, pile of 8'x2" elm lumber, misc. pine lumber, Speeco Cat II quick hitch, syrup pans, pails & spigots, misc. pails, steel cables, steel pulleys, old farm & granary items, implement seats, wood wg. poles, Patz barn cleaner cover, 3 wooden kegs, water pumps, walking plow, walking potato digger, old saws, walking cultivator, titan industrial air compressor w/gas motor & transport handles; woven wire, elec. fence posts, lawn & garden tools, grass & corn bags, 600 gal. fuel barrel (older); 150 gal. fuel barrel, grease pails, Sanborn 3 h.p. port. air comp., misc. parts & hardware, tractor chains, misc. wooden chairs, stools, some misc. furniture, dressers, old doors, stone boat, rope, 4" x 20' grain auger w/motor
Edwin Borchardt Owner
715-539-1469
CHRISTENSEN SALES CORP., ABBOTSFORD, WI 54405
SALES MANAGER PH 715-223-6345
REGISTERED WISCONSIN AUCTION CO. NO. 33
Auctioneers: Tim Schindler, Curtiss, WI – Auctioneer (715) 223-4014 Registered Wisconsin Auctioneer #191
All purchases must be settled for on sale day, cash or check. If credit is desired, contact Christensen Sales Corp. prior to sale day.